A Closer Look at Rebel T cells: MAIT cells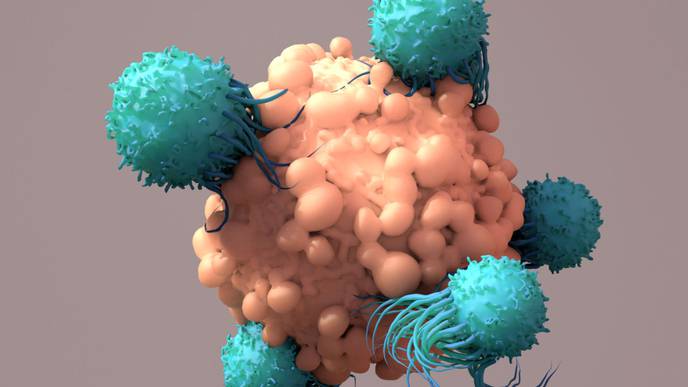 11/13/2023
A Closer Look at Rebel T Cells: MAIT Cells
A Closer Look at Rebel T Cells: MAIT Cells
T cells are a crucial component of the immune system, responsible for recognizing and eliminating foreign invaders such as bacteria, viruses, and cancer cells. Among the diverse T cell population, there is a unique subset called Mucosal-Associated Invariant T (MAIT) cells. These rebel T cells have gained significant attention in recent years due to their distinct characteristics and potential implications in various diseases.
What are MAIT cells?
MAIT cells are a type of innate-like T cells that express a semi-invariant T cell receptor (TCR) known as TRAV1-2/TRAJ33 in humans. Unlike conventional T cells, which recognize antigens presented by major histocompatibility complex (MHC) molecules, MAIT cells recognize microbial metabolites presented by the non-classical MHC class I-related molecule, MR1.
Unique Features of MAIT Cells
MAIT cells are predominantly found in mucosal tissues, such as the gut, lungs, and liver. They are particularly abundant in the liver, comprising up to 40% of the resident T cell population. This distribution suggests their crucial role in immune surveillance at mucosal sites.
One of the defining features of MAIT cells is their ability to recognize small molecules derived from the riboflavin (vitamin B2) biosynthesis pathway, which is produced by a wide range of bacteria and yeast. This unique recognition mechanism allows MAIT cells to respond rapidly to microbial infections.
Functions of MAIT Cells
MAIT cells have been implicated in various immune responses, including antimicrobial defense, regulation of inflammation, and tissue repair. Upon activation, MAIT cells produce an array of cytokines, such as interferon-gamma (IFN-γ), tumor necrosis factor-alpha (TNF-α), and interleukin-17 (IL-17), which contribute to the elimination of infected cells and recruitment of other immune cells.
Furthermore, MAIT cells have been shown to play a role in autoimmune diseases, such as inflammatory bowel disease (IBD), multiple sclerosis (MS), and rheumatoid arthritis (RA). Their dysregulation has also been associated with chronic viral infections, such as hepatitis B and HIV.
Research and Therapeutic Potential
Given their unique properties and involvement in various diseases, MAIT cells have become a subject of intense research. Scientists are exploring the potential of harnessing MAIT cells for therapeutic purposes, such as developing vaccines, immunotherapies, and targeted therapies for specific diseases.
Understanding the biology and functions of MAIT cells may provide valuable insights into the development of novel treatments and interventions for infectious diseases, autoimmune disorders, and even cancer.
Conclusion
MAIT cells, the rebel T cells of the immune system, offer a fascinating glimpse into the complexity of our body's defense mechanisms. Their unique characteristics and potential involvement in various diseases make them an exciting area of research. As scientists continue to unravel the mysteries of MAIT cells, we may witness groundbreaking advancements in immunology and the development of innovative therapies.
© Article Copyright 1999-2023
Life Technology™
.
---
---