Alarming Increase Seen in Muscle Relaxant Use As Treatment for Chronic Pain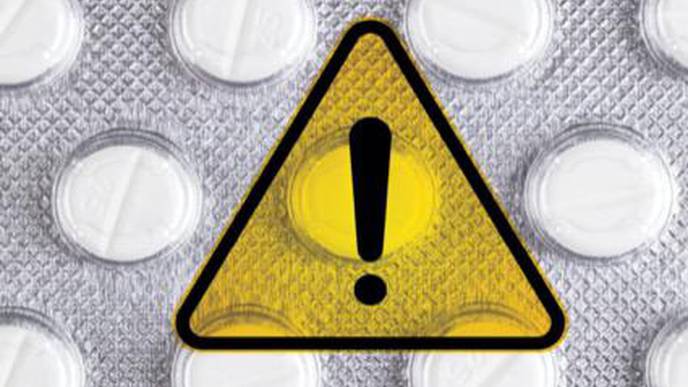 12/11/2020
In what can be seen as a sign of a distressing trend considering current prescribing guidelines and the shortage of data on their long-term efficacy, the long-term use of skeletal muscle relaxants (SMRs) to treat pain appears to be on the rise.
More concerning is that repeat prescriptions in older adults (over 65 years)—a patient population for whom guidelines advise against prescribing this class of drugs at all—nearly tripled in the last decade.
A team of researchers at the University of Pennsylvania, in Philadelphia, published their findings from the cross-sectional analysis (JAMA Netw Open 2020;3[6]:e207664), in which they described how they reviewed data from more than 300 million U.S. ambulatory care office visits. More than 30 million of those visits during 2005-2016 resulted in a prescription for an SMR for the first time or as part of ongoing therapy. Overall, the researchers wrote, "Office visits with a prescribed SMR nearly doubled from 15.5 million (95% CI, 15.4-15.6 million) in 2005 to 30.7 million (95% CI, 30.6-30.8 million) in 2016."
While initial prescriptions of an SMR remained somewhat stable over that period, the team found that repeat prescriptions accounted for much of the increase, nearly tripling in all age groups (8.5 million in 2005; 24.7 million in 2016). "Given that there are minimal data on long-term safety and effectiveness, and these drugs are not indicated for use beyond a couple of weeks of therapy, it starts to raise [a] red flag," Charles Leonard, PharmD, MSCE, told Pain Medicine News. Leonard is an assistant professor of epidemiology at the University of Pennsylvania's Perelman School of Medicine and senior author of the paper.
Possibly the most concerning aspect of this study is that adults 65 years and older account for nearly one-fourth (22.2%) of the office visits. The increase in SMR use occurred despite the fact that these drugs have known adverse effects in older patients and are never the recommended course of action to treat pain in this patient population.
"Muscle relaxers can cause confusion at all ages, but they really cause confusion in the elderly," Kimberly Croley, PharmD, a clinical pharmacist at Laurel Senior Living Community, in London, Ky., told Pain Medicine News. However, her concern for her patients goes beyond increased risks for falls and fractures or motor vehicle accidents, pointing out that SMRs are not pain relievers at all, at least not in the conventional sense that they treat a patient's pain or reduce inflammation. The pain relief, Croley stated, often comes from the sedative properties of these drugs. A sleeping patient, by definition, is a patient free from pain.
Since a frequent source of pain in patients of this age group is procedures such as reconstructive hip or knee surgery, and proper recovery requires physical and occupational therapy to normalize a patient's mobility levels, "how do you rehab someone who sleeps all the time?" Croley asked. Her answer, simply, is "You don't." As a result, "[patients] don't get the benefit of the surgery. In some instances, the joint can almost become frozen."
The study findings beg a few questions, such as why there aren't data on the long-term efficacy and side effects of SMR use. In addition, if the limited data available show there are adverse effects on the elderly population (Consult Pharm 2016;31[9]:511-517) and there is little known about the long-term effects in any patient population, why are prescriptions of this class of drugs increasing?
Samantha Soprano, MPH, a research coordinator in the Center for Epidemiology and Biostatistics at the University of Pennsylvania, and lead author of the paper, told Pain Medicine News the few studies focused on the long-term use effects of this class of drugs were incomplete, and in recent years there's been little effort to fill in those blanks. "Randomized controlled trials are incredibly expensive, and these drugs have long been off-patent," Leonard said. "So there's probably little economic incentive for a pharmaceutical company to fund an experimental study examining this issue."
As to why prescriptions of SMRs are increasing, despite the lack of evidence for their efficacy? "Treatment of persistent pain is incredibly challenging, and patient response to treatment can be complicated by medical, psychological, social, and environmental factors," Leonard noted. "As providers may hesitate to prescribe opioids, there are few pharmacologic treatment options available beyond traditional therapies like acetaminophen or nonsteroidal anti-inflammatory drugs." Options only dwindle as patients get older. It is important to note, he added, that while fear of the adverse effects of opioids might be spurring the increase in SMR prescribing, concomitant use of opioids and SMRs appeared in nearly 67% of the patient visits examined in this study.
For her part, Croley doesn't take anything off the table when treating her patients' pain. "We're not afraid of [opioids]," she told Pain Medicine News, "but we monitor them like you wouldn't believe." More than anything else, she feels that greater provider involvement, including a treatment plan, education of patient and caregivers, and messaging, are vital in addressing her patients' pain. "I'm a pharmacist. I should want people to take pills, but that's not always the answer. Part of medical care should be not just chemistry, but a lifestyle," she said. "When we have an acute illness, we will only treat the acute illness in the short term, as necessary, to get past it. Then we go back to focusing on wellness."