Cannabis-Related Emergency Room Visits on the Rise Among Older Adults in California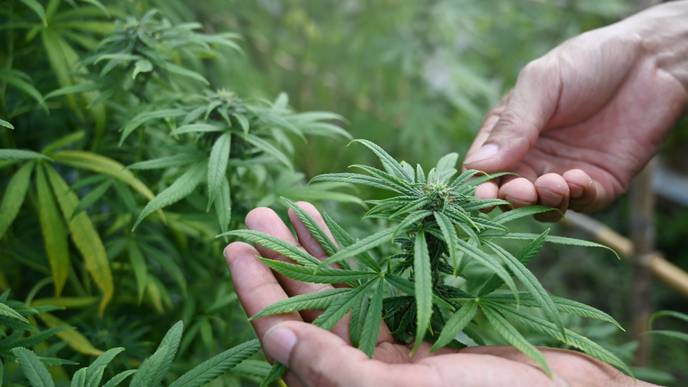 01/17/2023
Story at a glance
---
The number of cannabis-related emergency department visits among seniors in California is on the rise.
---
In 2005, 366 people over the age of 65 sought care at an emergency department in the state for a cannabis-related issue, while that number grew to 12,167 in 2019.
---
Older individuals are at a greater risk of certain cannabis effects like slow reaction time and impaired attention, which could lead to injuries and falls. 
---
The number of seniors visiting emergency rooms in California for cannabis-related issues is growing, according to new research. 
From 2005 to 2019, the state's emergency departments saw a 1,808 percent relative increase in the rate of cannabis-related trips among those aged 65 and older. 
Cannabis is currently legal for both medicinal and recreational use in California. The state became the first in the country to legalize medical marijuana in 1996, while the substance was not approved for recreational use there until November 2016.
The study found that cannabis-related emergency department visits in California rose sharply among seniors from 2013 to 2017, but leveled off after 2017 following implementation of the state's legalization program. Based on those findings, researchers noted legalization of recreational marijuana does not appear to correlate with higher emergency department visits among elderly adults.
But the results do underscore the health risks cannabis can pose to seniors. 
---
America is changing faster than ever! Add Changing America to your Facebook or Twitter feed to stay on top of the news.
---
Data from the Department of Healthcare Access and Information show the number of emergency department visits by seniors in California related to cannabis use rose from 20.7 per 100,000 visits in 2005 to 395 per 100,000 visits in 2019. 
Older Black adults had the highest cannabis-related emergency department visit rate in 2019 across racial and ethnic demographics, the study's authors found. Older males, meanwhile, had a higher visit rate in 2019 and a greater absolute increase in that rate over the study period compared with females. 
"Many patients assume they aren't going to have adverse side effects from cannabis because they often don't view it as seriously as they would a prescription drug," said lead study author Benjamin Han, a geriatrician at the UC San Diego School of Medicine.
"I do see a lot of older adults who are overly confident, saying they know how to handle it — yet as they have gotten older, their bodies are more sensitive, and the concentrations are very different from what they may have tried when they were younger," Han said in a statement. 
Including California, recreational cannabis is currently legal in 21 states, while medical cannabis is legal in 37 states. As more states legalize marijuana, more older adults are experimenting with the substance, the study's authors wrote. They may do so for a variety of purposes, including to manage chronic pain, the researchers explained, adding that many may use it socially. 
Seniors are at particular risk for negative effects of cannabis use like slow reaction time and impaired attention, which could lead to injuries and falls.
Cannabis can also increase the risk of psychosis, delirium, and paranoia, interact with other prescription medications and worsen pulmonary or cardiovascular diseases. 
In the past ten years alone, concentrations of tetrahydrocannabinol (THC) — the psychoactive component of cannabis — have more than doubled, raising the risk of psychosis and cannabis use disorder. 
"Although cannabis may be helpful for some chronic symptoms, it is important to weigh that potential benefit with the risk, including ending up in an emergency department," Han said.
Based on the findings, researchers recommend all older patients be screened for cannabis use and that routine medical care include education and discussion with older adults about their cannabis habits.