Chicago Doctor Sparks Chain Reaction With Kidney Donation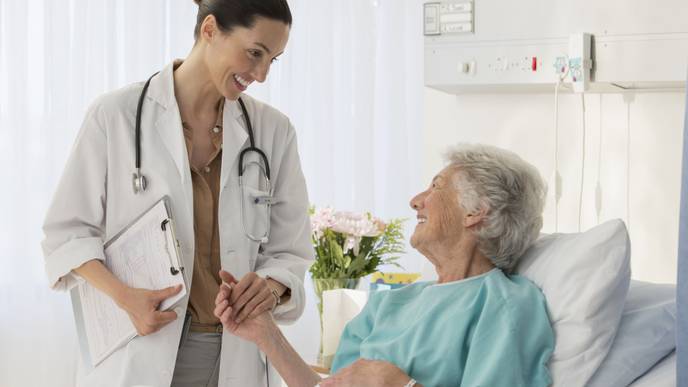 04/07/2023
A Chicago doctor who specializes in treating kidney diseases and conditions decided to donate her kidney to a woman in Virginia. That decision sparked a chain reaction that led to another man's life also being saved, according to Northwestern Medicine.
Dr. Aleksandra Gmurczyk said she wanted to see if she could help two patients.
"I said, 'Just pick a patient for me and let's make this happen,'" Gmurczyk said.
She's a nephrologist, so she works with people who have kidney disease and conditions.
Gmurczyk knows all too well the difficulties those who are suffering from kidney disease and failure can experience.
A woman named Ginger, who lives in Virginia, was given the doctor's kidney.
"I can't even express what you've done for my life and what all four of us have done together," Ginger said on a virtual call from her home Thursday.
Ginger's husband, Gary, decided he wanted to give back as well.
He chose to donate his kidney to someone else.
That donation went to 51-year-old, Arturo Reyes of Chicago.
Reyes was in kidney failure because of diabetes and was on dialysis.
When the group came together on Thursday to share their stories, Reyes became overwhelmed with emotion as he thanked his donor.
"Your life changes completely," he said. "[I'm] just so thankful."
"My goals for donating [were] to first help someone," Gmurczyk said. "Second, was to hopefully encourage other people to donate because I thought, well, if a kidney doctor who knows the risks and benefits of donation…I feel really good that I was able to help someone."
The doctors at Northwestern said 90,000 Americans are on the kidney donation list every day. They hope these stories will help inspire others to donate.