Dermatology Guidelines Lack BIPOC-Specific Considerations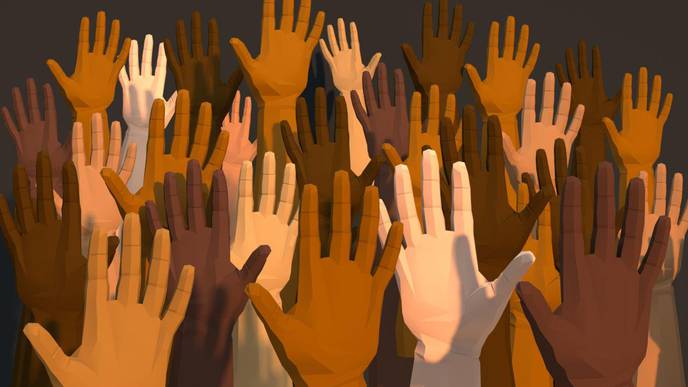 07/01/2022
Photo: Getty Images
Representation of Black, indigenous, and people of color (BIPOC) is lacking within high-quality dermatology clinical practice guidelines, researchers reported in a study published in the British Journal of Dermatology.
The investigators evaluated the prevalence of BIPOC representation within published dermatology clinical practice guidelines in the United States using the Global Guidelines in Dermatology Mapping Project. BIPOC-related keywords and other keywords on greater skin pigmentation were included and queried within full-text manuscripts of clinical practice guidelines.
Of the 54 clinical practice guidelines that were selected, 61% did not include any keywords related to BIPOC populations, and 7% included more than 10 keywords. No other skin conditions had BIPOC-specific clinical practice guidelines, except for 1 clinical practice guideline that was specifically focused on skin cancer in people of color. The mean number of keywords per guideline was 13 (range 0, 30), excluding the BIPOC-specific clinical practice guidelines. The highest mean number of keywords per guideline was found in guidelines on keratinocyte disorders (mean, 30). No reference to BIPOC populations in clinical practice guidelines on cellulitis, actinic keratoses, tinea, and venous ulcers was found.
The most frequently used BIPOC keywords were Fitzpatrick/phototype/skin type (40.6%), Black/African American (13%) and dark/darker skin (10.1%). No references were found regarding Indigenous/Indian/Native American populations in the general clinical practice guidelines that were assessed. BIPOC populations were mentioned in relation to epidemiologic trends, clinical risk factors, demographic comparisons, and treatment considerations. Of 69 keyword mentions, 22% were regarding official recommendations on diagnosis and treatment that are specific to BIPOC individuals.
Limited research on diverse skin types to inform guidelines and the small numbers of BIPOC individuals included in clinical trials are potential factors relating to the lack of BIPOC-specific representation in clinical practice guidelines, noted the researchers.
Study limitations include the small sample size, exclusion of non-English-language clinical practice guidelines, and the lack of comprehensiveness of BIPOC keywords included.
"Our study highlights the need for more BIPOC-focused research within dermatology to enable more comprehensive, evidenced-based recommendations for high-quality care for patients from minority backgrounds," stated the researchers. "The paucity of specific reference to BIPOC patients within [clinical practice guidelines], which guide dermatologists' clinical decision-making, should be a consideration addressed in the production of future guidelines."