Health Officials Concerned Over Recent Increase in COVID-19 Cases, Decline in Testing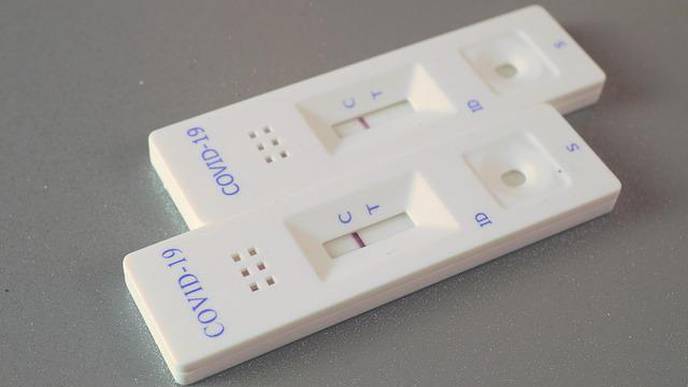 04/15/2022
Photo: Pixabay
As COVID-19 case counts start to creep up, officials have new concerns Thursday night over whether we are ready to track the virus moving forward.
The feds in a new report suggested it's time to update metrics as cases are going up and testing is going down.
"What do we do going forward? We know the concept of trying to count every single positive test is gone."
The University of Washington testing site in SODO is giving nasal swabs to about 200 people a day, about six times less than its testing numbers during the Omicron surge back in December and January.
"[I'm] making sure that if I am positive I stop the spread and quarantine," Doug Haefner stated as he was waiting to get tested.
He said he was surprised to hear testing is way down amid the slight uptick in cases in King County.
"I can understand why COVID fatigue would make people be ready to be over it, but that doesn't mean that – you know, slack off," Haefner said.
As a result, one of IHME's top researchers said COVID case counts are becoming less reliable as fewer people report their at-home tests to the state, and as others who are asymptomatic with the Omicron subvariant are not getting tested at all.
"We know we're not detecting all the cases," said Dr. Ali Mokdad, IHME Chief Strategy Officer. "In epidemiology we call it Infection Detection Rate. Right now, you're looking at seven percent in the U.S. So, out of 100 cases we are only reporting seven cases."
A recent federal report stated as testing efforts are waning, it could be hard to detect the next spike in cases, suggesting new metrics are needed to assess the pandemic surge.
The Washington State Department of Health agreed, saying there's already a working group to determine next steps to collect more COVID-19 data.
"Things like looking at sentinel sites or providers like the Everett Clinic, or looking at hospital visits with the codes for COVID etc," said Dr. Scott Lindquist. "Or, even looking at provider offices for respiratory illness. Now more than ever, the public really is responsible for their behaviors and testing and protecting others around them so please be aware."
He said there are four measures people can do right now to best protect against COVID-19. That's to get vaccinated or your booster, use a quality mask, like an N-95, take a COVID-19 test if you have symptoms and avoid crowded areas.
New numbers from the CDC show all of Washington is in a good place when it comes to community spread levels. Each of the 39 counties are considered "low," meaning there have been fewer than 10 hospital admissions per 100,000 people in the previous seven days.