Health Outcomes of Patients with Severe COPD Improve with Integrated Primary Care Service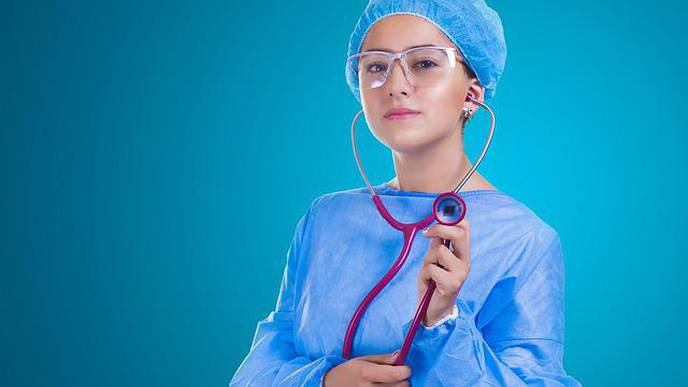 10/14/2022
Photo: Pixabay
A prospective cohort study published in the European Journal of General Practice suggests that integrated primary care may help improve the health status of patients with severe chronic obstructive pulmonary disease (COPD) without increasing health care costs.
The integrated primary care intervention examined in the study provides input from pulmonologists, based on published guidelines and patients' medical history and questionnaire responses, to support general practitioners (GPs) in diagnosing and treating COPD.
Patients who participated in this study were recruited through their GPs located in the northern regions of the Netherlands. They had to be at least 40 years old and meet 2014 Global Initiative for Chronic Obstructive Lung Disease (GOLD) criteria for severe COPD, classified as GOLD-D.
At participating GPs, all patients with known or suspected COPD were screened by the asthma/COPD (AC) service that provided integrated primary care. At other practices, only patients who had consulted with their GPs for lung complaints or had a previous diagnosis COPD were referred for assessment.
A total of 217 qualifying patients were referred to the AC service. Many were not included in the study, mostly because the time between referral and contact with the GP or patient was too long, leaving 49 patients included in the analysis.
The primary outcome of the study was to assess health status, which was obtained using the Clinical COPD Questionnaire (CCQ) and COPD Assessment Test (CAT). The secondary outcomes of the study were self-reported exacerbations, quality-adjusted life-years, and health care–related costs.
After 12 months, the study found that mean CAT score (15.9 at baseline) and median CCG score (1.7 at baseline) had improved by 2.3 (95% CI, 0.8-3.7) and 0.4 (95% CI, 0.2-0.7), respectively.
"Patients experienced considerable improvements in COPD-related health status and dramatic reductions in exacerbation rates," the authors wrote. "Specifically, these changes occurred between baseline and 6 months of follow-up, after which health status and exacerbation rates remained more or less stable. Median utilities based on generic health-related quality of life measurements showed the same trend over time."
The percentage of patients with at least 2 exacerbations in the past year also improved from a baseline of 77.6% to 16.7% at 12 months.
According to the study authors, more research needs to be done, as this study has limitations. For instance, the study was conducted using observational data without a comparison group.
Therefore, the researchers wrote, "more robust evidence from randomized controlled trials comparing integrated care to care as usual is needed before firm conclusions about the effectiveness of integrated care can be drawn."
Additionally, the small cohort of 49 patients may have been in better health than can be expected for the average patient in GOLD group D in primary care.
Still, the authors highlighted the promising outcomes seen in their study, as well as the fact that health care costs did not increase after receipt of integrated care services.
"Based on the findings from our observational 1-year follow-up study, we conclude that an integrated service for COPD patients based in primary care may improve the health status of patients with a large burden of disease while not increasing health care costs. Randomized controlled and sufficiently powered studies compared to care as usual are needed to substantiate our results," the researchers concluded.