In Acute Pain Guideline Recommendations, NSAIDs Take Top Spot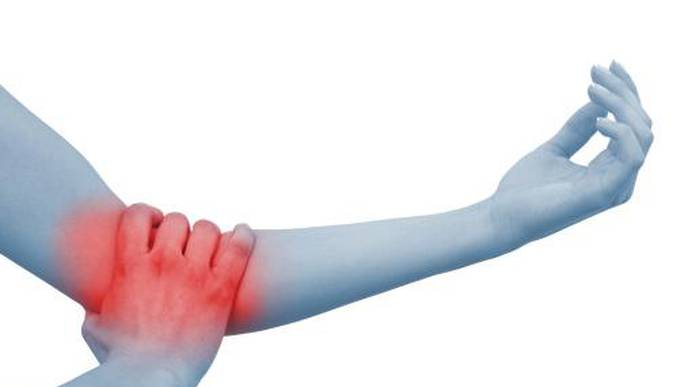 10/15/2020
Photo: Getty Images
Acute pain from a musculoskeletal injury can be managed with time-limited, safe, and cost-effective interventions, according to a new guideline from the American College of Physicians (ACP) and American Academy of Family Physicians (AAFP).
The guideline for nonpharmacologic and pharmacologic management of acute pain from non–low back, musculoskeletal injuries in adults weighs the evidence of both harm and efficacy of interventions; distinguishes between pain relief requirements in the hours immediately after an injury from pain persisting for several days; and considers both the goals of relieving pain and restoring function (Ann Intern Med 2020 Aug 18. doi: 10.7326/M19-3602). A separate guideline for noninvasive treatment of low back pain was previously issued by the ACP and endorsed by the AAFP (Ann Intern Med 2017;166[7]:514-530).
"We believe that the evidence-based guidelines developed by and jointly issued through the two largest primary care medical societies will provide rigorous, readable and relevant information for both clinicians and patients to enhance patient-centered health care quality that includes effectiveness, safety, and value," said Timothy Wilt, MD, MPH, a professor of medicine and the core investigator at the Minneapolis VA Center for Care Delivery and Outcomes Research, in the Minneapolis VA Health Care System, and the chair of the ACP Clinical Guidelines Committee.
"Evidence demonstrating that there are effective and safer—as well as lower cost—therapies will help guide clinicians and patients to choose nonopioid therapy for the large majority of individuals. These include topical or oral nonsteroidal anti-inflammatory medications, acupressure, and transcutaneous electrical nerve stimulation [TENS]," Wilt said in an interview with Pain Medicine News. "This would improve health outcomes and health care practice."
Evidence Supports Recommendations
Each recommendation (in bullet point format) is presented in the guideline with a grade or certainty of the evidence as high, moderate, or low, and with a strength characterized as strong or conditional.
"In addition to the specific language describing the treatments and patients that the recommendations apply to, [clinicians] should use [the] two components of our recommendations to guide health care decisions," Wilt noted.
"This [grade] reflects [the certainty of] the evidence on estimating the effectiveness and harms of the intervention overall and on selected important outcomes," he said.
"Strong recommendations pertain to areas where benefits clearly outweigh harms—or vice versa—including patient values/preferences and costs, and where most patients and clinicians would want/recommend the intervention. Conditional recommendations pertain to areas where the judgment reflects a fine balance between benefits, harms, and costs—sometimes independent of the certainty of the evidence," Wilt explained.
The guideline's Recommendation 1 is for topical nonsteroidal anti-inflammatory drugs (NSAIDs) with or without menthol gel as first-line therapy to reduce or relieve symptoms including pain, improve physical function and improve patient satisfaction with treatment. This recommendation is categorized as strong, with evidence of moderate certainty.
The guidelines committee emphasized that topical NSAIDs were the only intervention that improved all targeted outcomes for this patient presentation. In addition, it was among the most effective interventions for treatment satisfaction (high-certainty evidence) and pain reduction at less than two hours and through the one- to seven-day assessment period. Topical NSAIDs were associated with improved function and marked or full symptom resolution (moderate-certainty evidence), without a statistically significant increase in risk for adverse effects (low- to high-certainty evidence).
Oral NSAIDs or acetaminophen are proposed in Recommendation 2a, as conditional strength, and with moderate-certainty evidence.
There was evidence of moderate certainty for the effectiveness of both oral NSAIDs and acetaminophen to reduce pain at less than two hours and at one to seven days. The committee noted that NSAIDs were associated with an increased risk for gastrointestinal adverse events (moderate-certainty evidence) and that there was little difference in cost between NSAIDs and acetaminophen. The guideline recommends that clinicians assess patients' clinical risk factors (gastrointestinal and renal) and treatment preferences in choosing between NSAIDs and acetaminophen.
Recommendation 2b is for specific acupressure for both pain reduction and improved physical function, or TENS to reduce pain, as a conditional recommendation with low-certainty evidence.
Specific acupressure was found to improve pain and function at one to seven days with moderate-certainty evidence, but the evidence for improving pain at less than two hours was of low certainty. It was noted that definitions of acupressure varied across trials, and the costs for acupressure or TENS were undetermined.
Recommendation 3 was for clinicians to avoid prescribing opioids, including tramadol, for acute musculoskeletal pain; it is conditional and with low-certainty evidence.
Although the guidelines committee found high-certainty evidence for the effectiveness of the combination of acetaminophen and opioids in reducing pain in the one- to seven-day period, the effect at less than two hours was characterized as "small and not clinically important." There was no improvement in more than one outcome associated with four other opioid interventions: transoral fentanyl, tramadol, or acetaminophen in combination with ibuprofen and codeine or oxycodone. In addition, there was moderate- to high-certainty evidence that opioid interventions were associated with large increases in risk for neurologic and gastrointestinal adverse effects.
Caution About Opioids in Separate Review
Concerns regarding opioid therapy for acute musculoskeletal pain were also supported by a separate review conducted to identify risk factors for prolonged opioid use after initial treatment. The committee found evidence in observational studies that a substantial proportion of patients who are prescribed opioids for acute pain continue using them over the long term.
"An important consequence of opioid use for acute pain is that it can lead to continued use, including [the potential] harm of dependence and overdose," Wilt warned.
"This information would not be identified in studies assessing acute pain; therefore ACP and AAFP sought additional information on the predictors of continued opioid use to have a more complete understanding of potential harms and how to reduce them," he said.
The guidelines committee cautioned that except in cases of severe injury or intolerance of first-line therapies, clinicians should avoid prescribing opioids for this indication because they are associated with "substantial potential harms with little or no benefit, and are associated with longer-term addiction and overdose."
The guidelines were welcomed by Richa Wardhan, MD, an assistant professor in the Department of Anesthesiology at the University of Florida College of Medicine, in Gainesville.
Noting its evidence base, Wardhan said, "This clinical guideline from ACP and AAFP is one of the first clinical recommendations of its kind. [The] authors have done a thorough analysis of available evidence and have presented clear guidelines.
"Considering that the U.S. is in the midst of an opioid crisis, primary care and family physicians need effective strategies to manage musculoskeletal pain effectively and preferably without overutilizing narcotics," she told Pain Medicine News.
Wardhan, however, did find some inconsistencies in the evidence supporting the recommendations. She pointed out, for example, that buccal fentanyl was found to be effective for acute pain at less than two hours, with low-certainty evidence derived from a small prospective trial, and that it did not appear to improve physical function or relieve symptoms.
"It would have been best to leave this low-certainty alternative out of the equation since fentanyl is a highly potent, short-acting opioid with very high tolerance and abuse potential," Wardhan noted. "Buccal and/or nasal fentanyl is best reserved for palliative care and other painful cancer diagnoses."
Wilt shared similar concerns about the use of opioids, elaborating on the findings of the separate review of that literature. "We found that persistent opioid use increased with older age, multiple chronic medical conditions, past or current substance use disorder, prescriptions lasting more than seven days, and higher morphine dose equivalents per day.
"Therefore, clinicians should avoid prescribing opioids for acute musculoskeletal injuries to older patients and those with past or current substance use disorder," Wilt said. "Clinicians should restrict any opioid use duration to seven days or less, and use lower doses when they are prescribed."