In Advanced Prostate Cancer, Statin Use With Androgen Ablation Ups Survival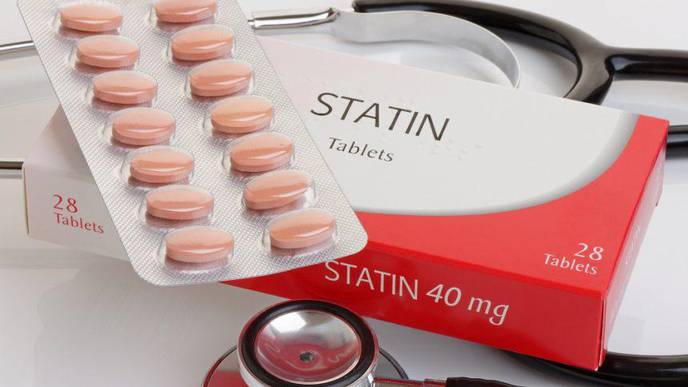 12/06/2022
Photo: Getty Images
Statin use during androgen-ablative therapies may improve survival in patients with advanced prostate cancer, according to a study published in JAMA Network Open.
In a systematic review and meta-analysis of 25 cohorts including 119,878 men, concurrent statin use was significantly associated with a 27% reduced risk of all-cause mortality and a 35% reduced risk of prostate cancer-specific mortality. Overall, 65,488 patients (55%) were taking statins.
In subgroup analyses, patients receiving androgen-receptor axis targeted therapy (ie, abiraterone or enzalutamide) had a significantly greater reduction in prostate cancer mortality risk with concurrent statin use compared with patients taking androgen deprivation therapy (ADT) alone: 60% vs 32% reduced risk.
"We observed a consistent overall and prostate cancer-specific survival advantage for statin users undergoing androgen-ablative therapies, independent of patient age, baseline metastasis status, prior use of chemotherapy, or primary treatment type," the investigators explained. "For overall mortality, the observed benefit was independent of hormone sensitivity status and type of androgen-ablative therapy."
The investigators acknowledged substantial heterogeneity across studies and a low confidence in the evidence according to the GRADE (Grading of Recommendations Assessment, Development, and Evaluation) approach.
As for plausible mechanisms of action, the investigators speculated that statins may inhibit inflammation, angiogenesis, cell proliferation, migration, adhesion, invasion, and promotion of apoptosis by disrupting cellular communication mechanisms. Statins may also work synergistically with androgen-ablative therapies to lower circulating and intraprostatic androgen precursors.
Given the limitations of observational research, the investigators encouraged randomized clinical trials to evaluate the effect of statins on prostate cancer survival and to determine the optimal statin class and dose.
"The notion of incorporating a readily available medication with an established cardiovascular benefit and favorable toxicity profile, such as statins, in the treatment of prostate cancer is exciting," according to the investigators.