Increased BRD4-L and BRD4-S Promotes Chemotherapy Resistance in Ovarian Carcinoma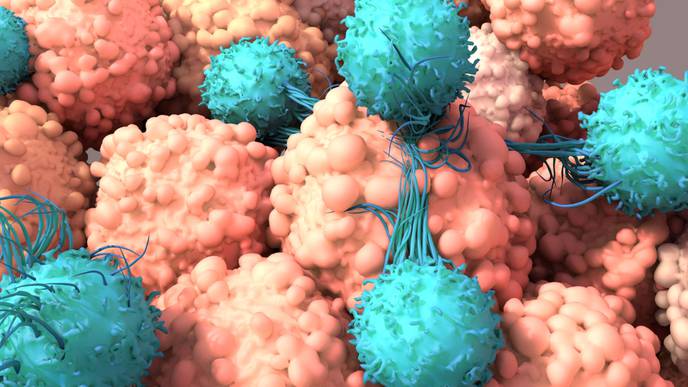 09/14/2023
"Overall, our work revealed a strong positive correlation between BRD4 overexpression status and chemoresistance in ovarian cancer [...]"
BUFFALO, NY- September 13, 2023 – A new research paper was published in Genes & Cancer on September 12, 2023, entitled, "Increased expression of BRD4 isoforms long (BRD4-L) and short (BRD4-S) promotes chemotherapy resistance in high-grade serous ovarian carcinoma."
Chemoresistance in ovarian carcinoma is a puzzling issue that urges understanding of strategies used by cancer cells to survive DNA damage and to escape cell death. Expanding efforts to understand mechanisms driving chemoresistance and to develop alternative therapies targeting chemoresistant tumors are critical. Amplification of BRD4 is frequently associated with chemoresistant ovarian carcinoma, but little is known about the biological effects of the overexpression of BRD4 isoforms in this malignancy. 
In this new study, researchers Ana Luiza Drumond-Bock, Luyao Wang, Lin Wang, Magdalena Cybula, Maria Rostworowska, Michael Kinter, and Magdalena Bieniasz from Oklahoma Medical Research Foundation and Cytovance Biologics described the consequences of BRD4-L and BRD4-S overexpression in ovarian carcinoma shedding a light on a complex regulation of BRD4 isoforms. They demonstrated that the BRD4-L transcript expression is required to generate both isoforms, BRD4-L and BRD4-S. The researchers showed that the BRD4-S mRNA expression positively correlated with BRD4-S protein levels, while BRD4-L isoform showed negative correlation between mRNA and protein levels. 
"Moreover, we demonstrated that an overexpression of BRD4 isoforms is associated with chemoresistance in ovarian cancer."

Read the full study: DOI: https://doi.org/10.18632/genesandcancer.233
Correspondence: Magdalena Bieniasz - Email:magdalena-bieniasz@omrf.org
Keywords: high-grade serous ovarian carcinoma, BRD4 amplification, BRD4 long, BRD4 short, chemoresistance

About Genes & Cancer: Genes & Cancer covers all aspects of the structure and function of oncogenes, growth suppressor and apoptotic genes, their role in signal transduction and the mechanisms by which their expression and function are altered during tumor development. In addition to publishing manuscripts that directly relate to these areas of research, Genes & Cancer also aims to attract papers in the areas of genomics, drug development and systems biology.
To learn more about Genes & Cancer, visit www.genesandcancer.com and connect with us on social media:
For media inquiries, please contact: media@impactjournals.com.
Genes & Cancer Journal Office
6666 East Quaker Str., Suite 1C
Orchard Park, NY 14127
Phone: 1-212-659-5400
###
---
---
Method of Research
Experimental study
Subject of Research
People
Article Title
Increased expression of BRD4 isoforms long (BRD4-L) and short (BRD4-S) promotes chemotherapy resistance in high-grade serous ovarian carcinoma
Article Publication Date
12-Sep-2023
Disclaimer: AAAS and EurekAlert! are not responsible for the accuracy of news releases posted to EurekAlert! by contributing institutions or for the use of any information through the EurekAlert system.