Leg-Lengthening Surgery Still Has Risks, Despite Recent Advances & Should Be a Last Resort, Surgeons Say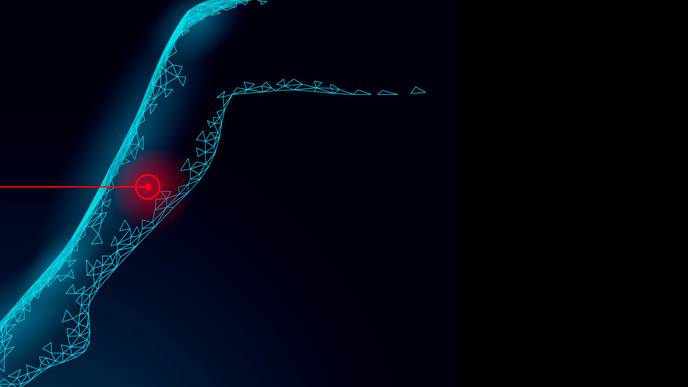 01/23/2023
Patients are increasingly asking surgeons for leg-lengthening surgery for non-medical reasons.
Surgery is safer now, but it still carries risks and should be avoided if possible, said surgeons.
People who get this surgery often cite height stigma as a motivation. 
Thanks for signing up!
Access your favorite topics in a personalized feed while you're on the go.
Surgeons are receiving more and more requests for cosmetic leg-lengthening surgery to reach a socially-acceptable height, experts have said. But the surgery still carries risks, they warned.
Two surgeons told Insider the procedure should be avoided if possible. Though it is much safer than it used to be, it is still an invasive operation with a long recovery time.
Complications, though rare, can be risky if not managed by an experienced team, they said.
However, one surgeon who had refused to do the surgery for cosmetic reasons said he had recently changed his mind.
For some people with shorter stature that feel overwhelmed by stigma, the surgery can feel like a blessing, said Matija Krkovic, a consultant limb reconstruction surgeon working at Cambridge University Hospitals in the UK. 
The second surgeon also pointed to social pressures.
"What's slightly sad is it's almost as if they're having an operation because of the rest of society," said Hamish Simpson, a surgeon and professor of orthopaedics and trauma at the University of Edinburgh. 
Leg-lengthening is invasive 
 "These procedures are relatively straightforward provided you follow the basic principles," Krkovic told Insider. "But now and again, there will be some problems."
Recent advances have made leg lengthening safer than it used to be, Simpson said.
More surgeons are offering the procedure, so they have more experience dealing with complications. New bone-stretching devices, placed on the inside of the leg rather than the outside, also seem to be a lot safer, per Simpson. 
Still, it remains an invasive surgery.
How leg-lengthening works
During a leg-lengthening procedure, the bone is purposefully broken. Surgeons fit a support device either on the outside of the leg or inside the bone. That can be stretched one millimeter (0.03 inches) every day. 
The process triggers the body to think the person is growing again. It starts filling in the gaps with new bone, new tendon and nerve tissue, and everything else that's needed for a leg to work.
The procedure is often used when doctors deem it medically necessary, like when one limb is much shorter than another, or to correct issues after an injury.
Complications are rare but can be substantial. These tend to happen during the recovery period, which is why it's important for the patient to be followed by an experienced team. 
The support device can break or fail and the height gain can be lost, Krkovic said. Some people might find that the new bone doesn't grow, and they're left with a broken leg. Infection can set in the bone. 
The other problem is if the leg is overlengthened, which can seriously affect the patient's ability to walk, Krkovic said. 
"In fact, people might struggle to walk. They certainly cannot run," he said of those cases.
The recovery can be painful, especially with external fixators, as the wires can start tearing through the skin if the leg is lengthened by more than 2 centimeters (0.8 inches), said Krkovic.
The pain from internal fixators is "more manageable," he said. 
The procedure remains costly and is not accessible to all. Krkovic offers it for £25,000 (about $30,000) per leg. 
Surgery packages at cut prices are being offered abroad. Surgeons can be quite competent, but there can be issues with follow-up care, insurance in case of complications, and a lack of oversight, Simpson and Krkovic said. 
Cosmetic leg-lengthening is becoming more mainstream as height stigma persists
Krkovic says that he doesn't advertise cosmetic leg lengthening and until recently he didn't consider doing it. It's the sheer amount of requests that made him change his mind.
"I think that if we prohibit it, we will probably open doors for the unregulated practice. Then there will be less people going for it, but those people probably will suffer more," he said.
There's "no doubt" that some shorter people suffer substantial psychological harm, Simpson said.
"I think those individuals can derive benefit from having a lengthening procedure done."
Simpson related the story of one person who felt people were staring at him whenever he left the house. 
As a consequence, he said, "they just wouldn't leave their flat. They were more or less a prisoner in their own home because of this." 
Men who see Simpson say that they find it difficult to find a partner. There are also practical considerations, like not being able to reach the top shelf in a store or the top button on an elevator.
It can also affect their professional life. Insider previously reported that tech workers borrowed up to $75,00 to get taller and fit in better with companies like Google, Microsoft, Amazon, and Meta. 
Not everybody agrees surgery is the answer
Advocacy groups argue that heightism, or height discrimination, should be fought rather than trying to change people's bodies.
"Rather than it looking for a surgical solution, it's people saying: 'actually I'm comfortable with the height I am, I'm quite happy to marry somebody who is of similar height.' They look at it from that point of view rather than looking for a surgical solution," Simpson said.
"It'd be nicer if society could not create that feeling that somebody has a problem with height, where in fact their skeleton is completely healthy," said Simpson. 
But Krkovic says his patients aren't willing to hold out in the hope society will change. 
"Fighting stigma in the modern world is very difficult, if not impossible. It seems that the patients or people with a short stature who feel that this is a problem, they are very likely not happy to wait for that long," he said.