Lumbar Spinal Fusion Surgery Levels Not Linked to Post-Op Opioid Use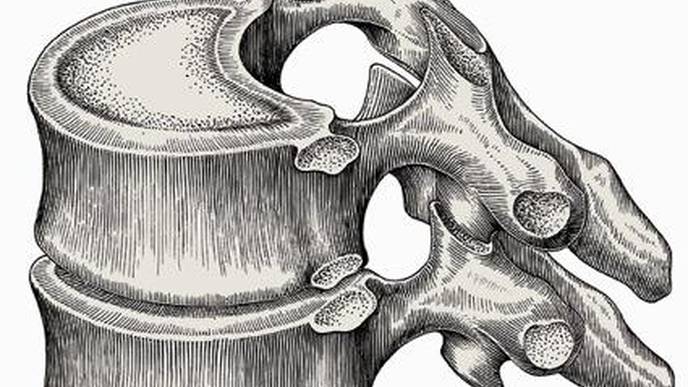 11/20/2020
Lumbar spinal fusion patients who use more total morphine equivalents (TME) preoperatively tended to use more postoperatively, but the number of lumbar spinal levels involved in surgery did not affect postoperative opioid use, according to research presented virtually from the canceled 2020 annual meeting of the American Academy of Orthopaedic Surgeons.
The study (abstract P0874) was an analysis of 58 patients (35 male) with a mean age of 59 years. From demographic, surgical, and postoperative records, the retrospective review included patients over age 18 years with lumbar stenosis and neurogenic claudication. Patients younger than 18 years with lumbar fractures, infections and tumors, and revisional surgeries were excluded.
For patients categorized into five operating levels, with subcategories for those with and without interbody fusions, the researchers measured TMEs at 30 days preoperatively and one, three, and six months postoperatively. They used the Anesthesia and Internet System for Over-Prescribing to document dosage, analysis of variance for continuous variables, and the chi-squared test for categorical variables.
The investigators found that postoperatively, the level 3 group was on higher opioid dosage than levels 4 or 5 at a one-month follow-up. At three and six months postoperatively, TMEs fell significantly in each group, with "significantly higher TMEs in five operated levels" among patients with interbody fusions and a "slight difference" in preoperative TMEs among those without interbody fusion, according to the poster.
Estimated blood loss rose with the increasing number of levels fused. Hospital lengths of stay were shorter among patients with "less operated levels," the poster reported.
"The more that is done in surgery, such as adding [the] interbody component, the more surgical trauma and operative time [there is]," explained Michael Y. Wang, MD, FACS, a professor of neurosurgery and rehabilitation medicine at the University of Miami School of Medicine. He was not involved in the study.
"Patients who undergo lumbar spinal fusion often experience a significant amount of postoperative pain. One of the most common classes of medications used to treat this pain is opioids," the authors wrote.
"This paper doesn't change practice patterns. Those already consuming opiates need more postoperatively," said Wang, who noted the small sample size and uncontrolled variables—limitations that rendered the study "underpowered."
"The bottom line is certain patients have more problems before surgery and those same patients have more problems after surgery. In this case, that is with opiate usage," Wang said. "The standard messaging would be those patients are poor surgical candidates and they are, in fact, more complex to manage.
"Responsible surgeons, who treat these patients, employ any number of measures to get the patient through the postoperative period," he said. "Care should be customized, not generalized."