Lupus Research Alliance Appoints New Executive Vice President of Affiliate Lupus Therapeutics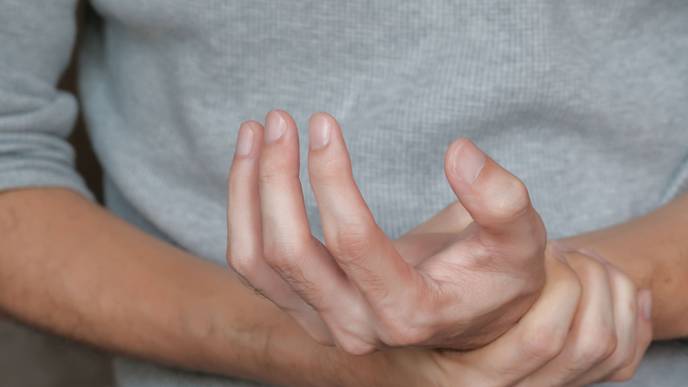 01/18/2023
NEW YORK, Jan. 18, 2023 /PRNewswire/ -- The Lupus Research Alliance (LRA) is pleased to announce the appointment of Stacie J. Bell, PhD as Executive Vice President to lead Lupus Therapeutics, the organization's clinical research affiliate.
An accomplished research scientist and organizational leader, Dr. Bell comes to Lupus Therapeutics with more than 25 years of experience in discovery research, clinical development, and patient engagement in the biopharmaceutical and nonprofit arenas.
Most recently she formed and served as CEO and President of the Global Nutrition Project, a nonprofit organization intended to empower humanity to transform the health of people and the planet by using innovative technologies, fostering collaboration with diverse partners, and leveraging big data.
Prior to that, Dr. Bell served as Chief Scientific and Medical Officer leading the Research & Medical Affairs department at the National Psoriasis Foundation. In this capacity she elevated research efforts, strengthened partnerships to support the community, worked with health policy makers, and initiated the first organizational clinical study. She also was part of the working group for the Accelerated Medicine Partnership program for the second phase, AMP-AIM, a federal program that the Lupus Research Alliance has been involved with since its inception. This effort involves stakeholders from industry, academics, and government agencies to accelerate the scientific understanding of disease mechanism, treatment innovation, and personalized medicine.
"We are very pleased to welcome Dr. Bell to the Lupus Research Alliance family," commented Albert T. Roy, LRA President and CEO and former Executive Director of Lupus Therapeutics. "She brings exactly the right blend of academic, pharmaceutical, and non-profit experience to guide Lupus Therapeutics to new heights. With her deep knowledge of evolving science and technology, as well as her ability to galvanize an impassioned patient community, Dr. Bell possesses all the skills to propel our vision - addressing urgent unmet medical needs and one day, eradicating lupus."
"Throughout my career, I have worked to advance treatment options and ultimately improve patient care particularly, in immunology and rheumatology," noted Dr. Bell. "I am excited about working with the lupus community to bring together diverse stakeholders, drive patient engagement, and accelerate clinical research for this disease which requires many individualized treatments. I am honored to further the mission of Lupus Therapeutics which has had impressive success since its inception. 
Dr. Bell began her career as a Graduate Research Associate in the Department of Biochemistry at Vanderbilt University School of Medicine in Nashville, TN where she earned her PhD in Biochemistry. She graduated summa cum laude with a BS in Chemistry from University of North Dakota.
Lupus is a chronic, complex autoimmune disease that affects millions of people worldwide. Nine out of 10 people with lupus are women; lupus most often strikes during the childbearing years of ages 15 to 45. African Americans, Latinx, Asians, and Native Americans are two to three times at greater risk than Caucasians. In lupus, the immune system, which is designed to protect against infection, creates antibodies that can attack any part of the body including the kidneys, brain, heart, lungs, blood, skin, and joints.
 Lupus Therapeutics, an affiliate of the Lupus Research Alliance, aims to accelerate drug discovery and diagnostic innovation for all patients living with lupus. Lupus Therapeutics collaborates with biotechnology and pharmaceutical partners through its unprecedented Lupus Clinical Investigators Network (LuCIN) to drive rapid and meaningful progress in the treatment of lupus patients. The organization aims to place the patient voice and community stakeholders at the center of the clinical research process with the most innovative and renowned experts throughout North America. Visit lupustherapeutics.org for more information.
The Lupus Research Alliance (LRA) is the largest non-governmental, non-profit funder of lupus research worldwide. The organization aims to transform treatment by funding the most innovative lupus research, fostering diverse scientific talent, and driving discovery toward better diagnostics, improved treatments and ultimately a cure for lupus. Because the LRA board of directors funds all administrative and fundraising costs, 100 percent of all donations supports lupus research programs.
SOURCE Lupus Research Alliance