Men with Breast Cancer Present at Later Stage, Have Worse Prognosis Than Women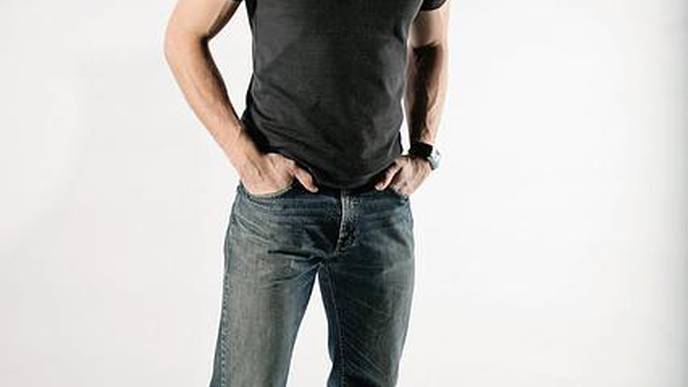 06/28/2022
Photo: Pixabay
Men diagnosed with breast cancer often present with later-stage disease, which subsequently affects survival outcomes, according to a systematic review published in the European Journal of Surgical Oncology.
The review authors noted that male breast cancer accounts for less than 1% of all breast cancers, and there is a paucity of data on oncologic, survival, and psychosocial outcomes in these patients.
The researchers conducted a systematic review of the literature to evaluate the management and outcomes of men with breast cancer. The team identified 59 articles, published from 1992 to 2021, reporting on studies involving more than 10 patients.
The studies encompassed a total of 39,529 patients who had a median age of 64.5 years (range, 55-71 years) and a mean follow-up time of 66.3 months (range, 26.2-115 months).
Most patients had invasive ductal carcinoma (86.7% on average). A majority (84.1%) had estrogen receptor-positive disease, 12.4% had HER2-positive disease, and 1.8% had triple-negative breast cancer.
The most common disease stage was stage 2 (42%), followed by stage 1 (27.4%), stage 3 (18.6%), and stage 4 (4.9%).
Mastectomy was the most common surgical technique, performed in 89.6% of cases. For adjuvant therapy, 58.1% of patients received endocrine therapy, and 43.6% received radiotherapy. Chemotherapy was given in the adjuvant and neoadjuvant settings (31.0%).
The locoregional recurrence rate was 10.1%, and 21.4% of patients had distant recurrence.
The disease-free survival rate was 66.8% at 5 years and 54.5% at 10 years. The overall survival rate was 72.7% at 5 years and 50.7% at 10 years.
"Prognosis of MBC [male breast cancer] is equal to that of stage-matched women," the researchers wrote. "However, due to delay in presentation and with the majority of male patients presenting with later-stage disease, their prognosis is worse."
The researchers noted that it is "challenging to draw meaningful conclusions in overall survival due to the small patient population and competing health risks in males, such as coronary heart disease and cerebrovascular accidents."
The researchers also assessed data on genetic screening in 1010 evaluable patients. Screening was done in 38.6% of these patients; 4.8% were BRCA1 carriers, and 15.8% were BRCA2 carriers.
"This systematic review demonstrates the need for prospective multicenter studies on male breast cancer patients to pool adequate patient numbers in order to draw meaningful conclusions and recommendations," the researchers concluded.