Multisociety Peri-Op Pain Management Guidelines Issued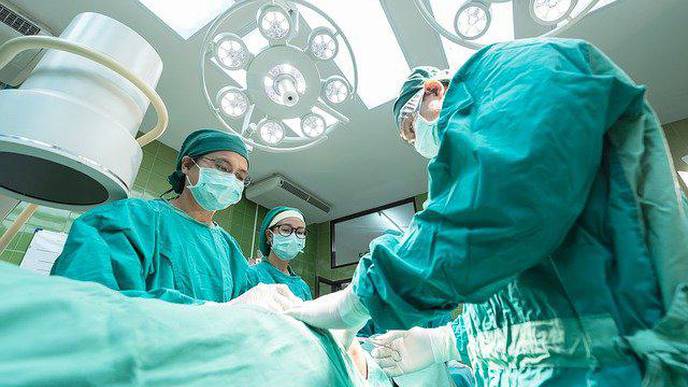 09/14/2022
Photo: Pixabay
New perioperative pain management guidelines were published after a two-year review process aided by the involvement of 14 professional healthcare societies, including the American Society of Regional Anesthesia and Pain Medicine, and initiated by a task force on pain management from the U.S. Department of Health and Human Services (HHS).
The guidelines (Reg Anesth Pain Med 2022;47[2]:118-127) were designed to help standardize best practices for pain management across all specialties while also emphasizing individualized, multimodal and multidisciplinary approaches to the management of pain.
The clinicians and researchers representing the societies who drafted the guidelines agreed on seven core principles to offer patients pain relief, while aiming to address overdependence on opioids.
The seven principles include:
a preoperative evaluation with assessment of medical and psychological conditions;
the use of a validated pain assessment;
multimodal anesthesia;
offering patients and their families information about their treatment plan;
individualized education on pain management for all adult patients and primary caregivers;
adjusting pain management plans based on adequacy of pain relief and side effects; and
ensuring access to a consultation with a pain specialist for all patients.
"What we haven't seen until now is a general set of guiding principles for acute pain management that can be broadly applied to a wide range of surgical patients," said Edward R. Mariano, MD, a professor of anesthesiology, perioperative and pain medicine at Stanford University School of Medicine, in California, the chair of the Committee on Regional Anesthesia and Acute Pain Medicine of the American Society of Anesthesiologists, and the lead author. "That's what we did in this project. We were able to achieve consensus on what really defines good care and put them into a format within this published article that now we can share across multiple groups."
The guidelines were agreed upon at a live online pain summit organized by the ASA, in February 2021. The initial concept for the guidelines came from the 2019 report from the HHS Pain Management Best Practices Inter-Agency Task Force, that highlighted unmet needs in the postoperative management of pain. That report called for "individualized, multimodal, and multidisciplinary approaches to pain management that decrease the over-reliance on opioids, increase access to care, and promote widespread education on pain and substance use disorders."
Multiorganizational Guidelines
Dr. Mariano emphasized the importance of including input from a wide range of specialties to help design these guidelines.
"Prior to this event, there had been no large-scale, multiorganizational collaboration as far as developing a clinical practice guideline issued for all clinicians who take care of surgical patients and manage acute pain," he said.
"Existing guidelines were more tactic-oriented as opposed to general strategy–oriented. When we first started addressing the opioid epidemic, a lot of responses seemed reflexive, both from regulatory bodies and medical societies. Now, we can be much more strategic and look at the long term, to improve perioperative pain management for patients far into the future."
The strategy was to develop core principles, which were divided into three categories: changes in care prior to treatment, patient and caregiver education, and changes in pain management techniques after surgery.
The guidelines specifically highlight the importance of using presurgery evaluations, a pretreatment tool aimed at giving doctors a complete overview of the patient's psychological conditions, substance abuse disorder history, and previous responses to postoperative treatments in order to build a strong treatment plan that preemptively addresses the risk for opioid dependence.
"The use of multimodal pain management—local anesthetics, nonpharmacological pain relief, acetaminophen and other NSAIDs [nonsteroidal anti-inflammatory drugs], cryotherapy, and even opioids for select purposes—provides better pain control than any one treatment alone," said Eric Schwenk, MD, the director of orthopedic anesthesia at Thomas Jefferson University Hospital, in Philadelphia, and a co-author of the guidelines.
"This addresses pain along the full pathway, from the experience of injury, the generation of pain, the transmission of pain and the processing of pain in the central nervous system. Furthermore, it helps us to decrease the overreliance on opioids."
Education Also a Focus
The HHS called for more guidance on the implementation of multimodal pain strategies to prevent the use of and reliance on opioids, but Schwenk and his fellow authors were careful to not overemphasize all alternatives.
"We also gave a little bit less strong of a recommendation to use ketamine and gabapentinoids, which are only recommended for patients already taking the drugs before surgery," Dr. Schwenk said.
"The evidence for gabapentinoids' effectiveness was not as consistent as evidence for other pain management techniques. Ketamine may be considered in opioid-tolerant patients or in those with opioid use disorder, but patients must be monitored for psychomimetic effects."
The guidelines focusing on education addressed both pre- and postoperative concerns.
"Counseling patients preoperatively on what to expect before and after surgery and how we plan to assess their pain throughout the perioperative experience is an important and often overlooked part of the process," Dr. Mariano said. "By doing this, we are able to have a much better partnership with patients regarding their care. Having consistency in language and setting expectations when doing this is key. Furthermore, education doesn't cost a lot."
Both Drs. Mariano and Schwenk acknowledged the limits of the new guidelines as being general and not meant to replace clinical care or personalized medicine. This is especially true for more complicated cases of pain management.
As a result, in February, a second summit was held that focused on more complicated patients, including those with a history of chronic pain or substance abuse.
Dr. Mariano noted that the next steps in this research include identifying obstacles to implementation of guideline-recommended care, providing tool kits to clinicians who take care of postoperative patients, and ensuring more equitable distribution of care.