Obesity-Focused Organizations Issue Statement in Support of New AAP Clinical Guideline on Childhood Obesity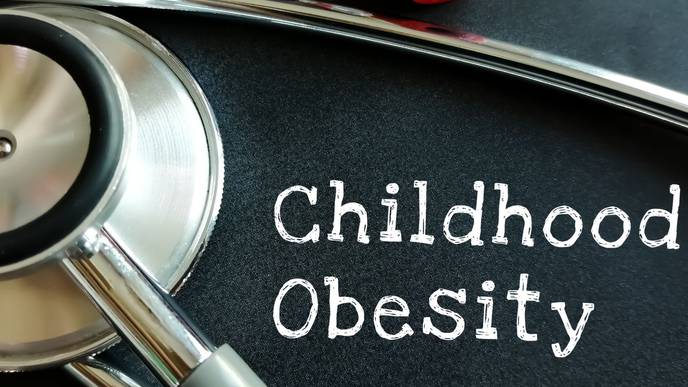 01/13/2023
ROCKVILLE, Md and TAMPA, Fla., Jan. 13, 2023 /PRNewswire/ -- The Obesity Society (TOS) and Obesity Action Coalition (OAC) have collaborated to issue a statement on the new Clinical Guideline for Evaluation and Treatment of Children and Adolescents with Obesity published by the American Academy of Pediatrics (AAP).
On Jan. 9, 2023, AAP published its first clinical practice guideline on the treatment of childhood obesity, replacing recommendations last made in 2007. The new recommendations emphasize the need for an intensive and comprehensive approach that includes assessing risk factors, evaluating for comorbidities and offering treatment options using shared decision making with the child and family. The guidelines recommend four treatment options: motivational interviewing, intensive health behavior and lifestyle intervention, anti-obesity medications and bariatric surgery, used singly or in combination to combat this complex chronic disease. The need to confront bias and stigma is emphasized as a potential barrier to access to care. 
TOS and OAC support the evidence-based view of obesity presented in the guideline. The Obesity Society's Pediatric Obesity Treatment Task Force emphasizes that pediatric obesity is a disease. Experts note that early intervention can reduce the risk of persistent obesity as well as end organ damage from long-standing comorbidities. In fact, treating obesity also treats the comorbidities.
Daniel S. Hsia, MD, a member of The Obesity Society's Pediatric Obesity Treatment Task Force and associate professor, Pennington Biomedical Research Center in Baton Rouge, La., commented "obesity is a chronic disease that requires treatment across the lifespan, including for children. As with other chronic diseases like asthma, hypertension and diabetes, we need a range of treatment options depending on the patient, and for obesity, that includes lifestyle modifications, medications and surgery."
Task Force members Ihuoma Eneli, MD, MS, FAAP, professor of pediatrics, The Ohio State University in Columbus and Denise Wilfley, PhD, Scott Rudolph University professor of psychiatry, Washington University in St. Louis, Mo., offer perspective on the behavioral and lifestyle component: the foundation of all comprehensive obesity treatment is helping the child and family adopt nutrition, physical activity, and behavior changes while recognizing the environmental context. Intensive health behavior and lifestyle treatment (IHBLT), although not universally available, is the most effective known behavioral treatment for childhood obesity.
Pediatricians and other primary care providers should provide or refer children aged 6 years and older—and may provide or refer children 2 through 5 years of age—with overweight and obesity to IHBLT. The behavioral treatment includes a focus on nutrition, physical activity and behavioral change support. The intervention helps families turn newly-learned healthy behaviors into habits by practicing in all the places the child learns and plays, including at home, school and in the community. Children who participate in these kinds of programs show improvements in social emotional health and physical health.
Eneli and Wilfley emphasize that pediatricians and other primary health care providers should familiarize themselves with resources and actively collaborate with other specialists and community programs. Lifestyle programs that engage the whole family can help support healthier weight and improve the health and well-being of children who have obesity.
Four anti-obesity medications are now approved for treatment in adolescents starting at age 12 — Xenical®/Alli® (orlistat), Saxenda® (liraglutide), Qsymia® (phentermine/topiramate ER) and Wegovy® (semaglutide) — and one, phentermine, for adolescents older than age 16. Another medication, Setmelanotide (imcivree), has been approved for children age 6 and older who have Barde-Biedl syndrome, a genetic disease that causes obesity. 
The American Academy of Pediatrics and the American Society for Metabolic and Bariatric Surgery Pediatric Committee found metabolic and bariatric surgery is safe and effective in adolescents. Given the higher risk of adult obesity that develops in childhood, metabolic and bariatric surgery should not be withheld from adolescents when severe comorbidities, such as depressed health-related quality of life score, type 2 diabetes, obstructive sleep apnea and non-alcoholic steatohepatitis exist.
Pharmacist Ted Kyle, RPh, MBA, who is a policy advisor to TOS, emphasizes the importance of respectful care for families and youth with obesity. "Obesity is a chronic disease that has its roots in a child's physiology and the interaction with their environment. None of this is a matter of choice. However, families can cope with the challenges they face, if they have access to skilled and empathetic medical care." 
The guidelines identify the need for policies, structural and environmental changes to support treatment. "It is essential that our health systems and especially health insurers strive to make access to obesity care equitable. Too often, families are denied the care they need," added OAC President/CEO Joseph Nadglowski.
More than 14 million children and adolescents are impacted by obesity, according to the AAP. Despite the complexity of the disease, TOS and OAC are confident that the new AAP clinical guideline will help steer pediatric obesity physicians to develop the best, comprehensive evidence-based treatment plans for their patients.
The Obesity Society (TOS) is the leading organization of scientists and health professionals devoted to understanding and reversing the epidemic of obesity and its adverse health, economic and societal effects. Combining the perspective of researchers, clinicians, policymakers and patients, TOS promotes innovative research, education and evidence-based clinical care to improve the health and well-being of all people with obesity. For more information, visit www.obesity.org.
The Obesity Action Coalition (OAC) is a national nonprofit organization dedicated to elevating and empowering individuals affected by obesity through education, advocacy and support. We work to raise awareness of and eliminate weight bias and discrimination in healthcare, education, media and the workplace; fight to improve access to science-based treatment and care of obesity for those who choose to seek it; and provide support through education and community events. For more information, visit www.obesityaction.org.
CONTACTS:
Chanel Carrington
Director of Communications/Media Relations
The Obesity Society
240-485-1950 or 301-708-8418
[email protected]
Joseph Nadglowski
President/CEO
Obesity Action Coalition
800-717-3117
[email protected]
SOURCE The Obesity Society; Obesity Action Coalition