Op-Ed: Dermatology Needs Our Attention in the Middle of a Rural Health Crisis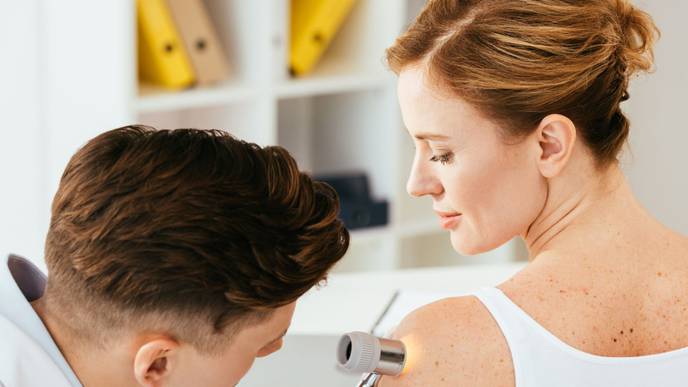 12/27/2022
Rural communities face a host of challenges that have reduced access to essential resources in these areas, including a mass exodus of working-age young professionals, an increasingly aging population and, perhaps most notably, an acute shortage of primary care health professionals.
According to a recent report by the American Hospital Association, there were 136 rural hospital closures from 2010 to 2021, and a record 19 hospitals closed in 2020 alone. This troubling trend only further exacerbates the ongoing crisis of a shortage of health care providers in rural communities, impacting access to dermatological care.
According to the U.S. Department of Agriculture, rural communities comprise nearly 66% of primary care health professional shortage areas (HPSAs) in the country. This is due in large part to the fact that urban areas have 40 times the concentration of dermatologists per 100,000 citizens as rural areas, making dermatological care much more difficult to come by for those living in rural communities.
This is coupled with the fact that those aged 65 and older, who average more frequent adverse skin conditions than younger persons, disproportionately reside in rural areas. Rural communities represent some of our most underserved regions, presenting a long-simmering dermatology crisis that requires our immediate attention.
The skin is the largest organ and a vital part of our body's immune system, and with skin cancer being the most common cancer in the United States, it is one of the most vulnerable parts of our body.
Dermatologists are usually the first line of defense when it comes to conducting screenings for cancerous or precancerous moles, making dermatology care crucial. And while the current outlook is alarming, there are multiple targeted investments that can make dermatology care more accessible for all.
First, we should advocate for increased use of telemedicine to decrease staffing costs for rural health care providers, decrease travel costs and time for patients, and greatly increase patients' ability to seek high-quality care at more advanced facilities.
Despite the benefits, telehealth use in rural areas was found to be anywhere from 25% to 30% lower than in urban areas. Often, this difference is due to a lack of high-speed internet services, which are currently available in only 69.3% of all rural areas. Expanding access to broadband services is a necessary first step in closing this dermatological divide.
Second, we must strengthen incentives for physicians to practice in rural communities. The federal government has already implemented an incentive for physicians who practice in rural and underserved communities following graduation and residency. The quantitative success of this program represents a model that can help close the gap in dermatology if local entities are provided the resources to create similar solutions.
Finally, medical schools should continue scaling the development of pipeline programs and enhance recruiting in rural communities. We know that many doctors settle where they train — 54.5% of those who completed residency between 2007 and 2016 are still practicing in the same state. Universities in rural areas must strengthen their programs to draw greater numbers of medical students to their schools who will eventually practice in those communities.
At U.S. Dermatology Partners, we launched our Outreach Program to tackle head-on the limited access to dermatology care in rural communities. We've committed our practice to open 30 new locations across eight states in the next three years to reach underserved patients. This program will provide access to vital dermatology care to communities in states such as Texas, Oklahoma and Missouri where patients often travel more than an hour to receive treatment. These new locations will offer preventive exams and research-backed treatments for skin conditions such as skin cancer, acne, psoriasis, eczema and rosacea.
While there are a host of issues facing rural communities, through commonsense solutions and collaboration between state governments, universities, health care systems and dermatology practices, we can increase access to care, improve health outcomes and deliver increased quality of life for individuals in rural communities.
Paul Singh is the chief executive at U.S. Dermatology Partners. He wrote this column for The Dallas Morning News.