Post-Acute COVID-19 Outcomes Worse in Systemic Autoimmune Rheumatic Diseases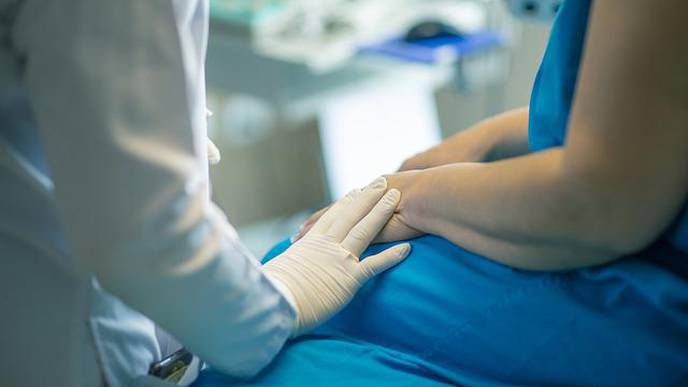 06/24/2022
Photo: Pixabay
During and following acute COVID-19 infection, patients with systemic autoimmune rheumatic diseases (SARDs) experienced increased disease-modifying antirheumatic drug (DMARD) disruption, prolonged COVID-19 symptom duration, and problems with SARD flares and disease control, according to study findings published in Seminars in Arthritis and Rheumatism.
Researchers conducted a prospective, longitudinal, cross-sectional study to analyze post-acute COVID-19 outcomes in patients with pre-existing SARDs treated for COVID-19 infection between March 1, 2020, and November 3, 2021, at Mass General Brigham HealthCare system in Boston, Massachusetts.
Of the 670 surveys sent out, only 174 patients with SARDs replied (26% response rate) within a median of 230 days following COVID-19 infection onset. A higher proportion of non-responders were hospitalized compared with responders (25% vs 18%; P =.085). Rheumatoid arthritis (40%), systemic lupus erythematosus (14%), and psoriatic arthritis (12%) accounted for the most common SARDs in this cohort.
Survey questions assessed the incidence of SARD-related flare-ups using the Routine Assessment of Participant Index Data 3 and the time until onset of flare after COVID-19 infection. The survey collected data on pain using the visual analog scale and Short-Form McGill Pain Questionnaire, fatigue using the Fatigue Symptom Inventory, quality of life using the Modified Health Assessment Questionnaire, depression using the Short-Form 12-item survey, and respiratory symptoms using the St. George's Respiratory Questionnaire.
The researchers also gathered information on prolonged COVID-19 symptoms lasting longer than 28 days or symptoms that recurred 28 days following infection.
Patients experienced a high rate of medication disruption, especially in patients taking tumor necrosis factor inhibitors (27 of 35; 77%) or methotrexate (24 of 32; 75%). More than half (51.2%) of the 127 patients taking DMARDs altered their treatment regimen. These patients either temporarily stopped (39%), lengthened the dosing interval (8%), decreased the dose (4%), or started a new DMARD (2%). Glucocorticoid treatment at the time of COVID-19 infection was initiated in 18% of patients.
Approximately 41% of patients with SARD reported a flare-up following COVID-19 infection with worse disease activity than prior to COVID-19 infection (P <.001).
Overall, COVID-19 symptom duration lasted a median of 25 days. Symptoms in patients without prolonged COVID-19 infection lasted a median of 11 days. In contrast, 78 (45%) of the 174 respondents experienced prolonged COVID-19 symptoms lasting a median of 161 days (P <.0001).
After adjusting for variables, hospitalization (odds ratio [OR]: 3.54; 95% CI, 1.27-9.87) and the initial number of COVID symptoms (OR: 1.35; 95% CI, 1.18-1.55) predicted an increased risk of prolonged COVID symptoms.
Patients with prolonged symptom duration reported significantly higher levels of pain (P =.0008) and fatigue (P =.031), while depression (P =.67), quality of life (P =.11), and respiratory symptoms (P =.49) did not differ significantly from patients who did not have prolonged symptom duration.
Study limitations included the possibility of recall bias, using a single-point-in-time survey of patients, the decreased likelihood of patients with severe COVID-19 infection responding to the survey, and factors (such as hospitalization) that could have impacted generalizability.
The study authors concluded, "The results of this study and those that follow will serve to inform the approach toward participants with SARDs who have experienced COVID-19, both in management of their underlying rheumatic diseases as well as their long-term COVID-19 symptoms."