Post-Operative Atrial Fibrillation Associated With Higher Risk for Heart Failure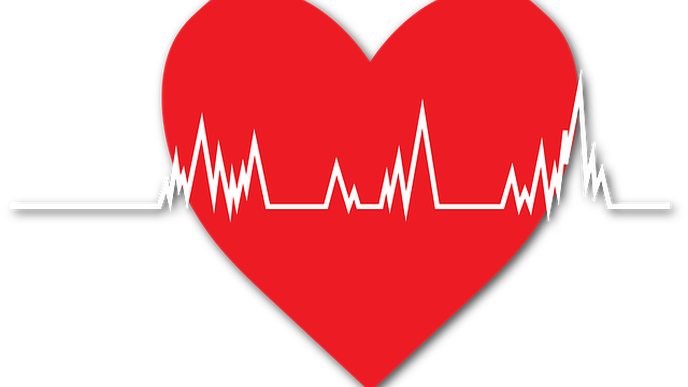 07/01/2022
Photo: Pixabay
A new onset of a rapid or irregular heartbeat that develops after surgery, often within a few days, is associated with an increased risk for hospitalization for heart failure among patients undergoing both cardiac and noncardiac surgery, according to a new study by Weill Cornell Medicine and NewYork-Presbyterian investigators. The condition, called post-operative atrial fibrillation (POAF), may be a marker for early-stage heart failure and may potentially contribute to its development.
In the study, published June 28 in the European Heart Journal, the investigators analyzed medical insurance claims data to identify patients hospitalized for surgery who subsequently experienced POAF. They found that patients undergoing cardiac surgery who had POAF were 33% more likely to be hospitalized for heart failure than those who didn't experience the abnormal heart rhythm. The association was even greater in patients who had a surgery unrelated to the heart and who experienced POAF; those patients were twice as likely to be hospitalized for heart failure compared with similar patients who didn't experience POAF.
"We know that in other settings, patients who spontaneously develop atrial fibrillation are at a higher risk of future heart failure," said senior author Dr. Hooman Kamel, chief of the Division of Neurocritical Care, vice chair for clinical research and an associate professor in the Department of Neurology at Weill Cornell Medicine. However, clinicians had thought that patients who develop atrial fibrillation after surgery were responding to surgical stress, and historically have been less concerned than when it develops spontaneously.
"More and more, doctors are appreciating that even in that surgical setting, atrial fibrillation can be a serious development with long-term consequences," said Kamel, who is also associate professor of neuroscience in the Feil Family Brain and Mind Research Institute at Weill Cornell Medicine.
To determine how strongly the two conditions are associated, the investigators used both public and private insurance claims data, which track patients via anonymous identification numbers, to follow them over time. Using data from 2016-2018 across 11 states, they identified patients with no history of heart failure who were hospitalized for cardiac and non-cardiac surgery and determined which patients were then re-hospitalized for heart failure after discharge.
Of the 76,536 patients who underwent cardiac surgery, 14,365 (18.8%) experienced POAF. For patients who underwent noncardiac surgery, close to 24,000 (0.8%) of the nearly 3 million patients included in the analysis experienced POAF. The investigators found that, respectively, these patients were 33% and 100% more likely to be subsequently hospitalized for heart failure compared with patients who didn't experience POAF.
The results highlight that POAF is not necessarily benign, said Kamel, who is also a neurologist at New York-Presbyterian/Weill Cornell Medical Center. These patients may have already had pre-existing or subtle heart failure symptoms, or were asymptomatic, that was undiagnosed. "To some degree, the atrial fibrillation is like a like a stress test, telling you that there's some underlying predisposition to heart failure," he said.
Clinicians are less surprised to see POAF in the heart surgery setting, as surgeons are directly manipulating the heart. "If you develop atrial fibrillation when your gallbladder is removed, that is much more of a sign that there's something going on in your heart," Kamel said.
While POAF could indicate undiagnosed cardiac failure, investigators indicated that it can potentially also lead to future heart failure.
"We know that atrial fibrillation changes the structure of the heart. These changes can predispose people to developing heart failure in the future," said first author Dr. Parag Goyal, Etingen Family Clinical Scholar and associate professor of medicine at Weill Cornell Medicine and director of the Heart Failure with Preserved Ejection Fraction Program at NewYork-Presbyterian/Weill Cornell Medical Center. "Emerging evidence in this space, inclusive of our work here, indicate a need to study interventions that can mitigate the long-term risks of POAF. This is an area that we hope to continue to contribute to over the coming years."
As a result of the findings, the investigators recommend that doctors thoroughly evaluate and follow up with patients with POAF, in case of undiagnosed heart failure, and to conduct a thorough history and workup for the future.
"Aggressive risk factor control and perhaps increased frequency of follow-up to surveil for heart failure symptoms may be additional strategies to consider for these at-risk patients," said Goyal.
Many Weill Cornell Medicine physicians and scientists maintain relationships and collaborate with external organizations to foster scientific innovation and provide expert guidance. The institution makes these disclosures public to ensure transparency. For this information, see profiles for Dr. Parag Goyal and Dr. Hooman Kamel.
Debbie Kaplan is a freelance writer for Weill Cornell Medicine.