Reiki and Hand Massage Reduce Pain, Fatigue in Rheumatoid Arthritis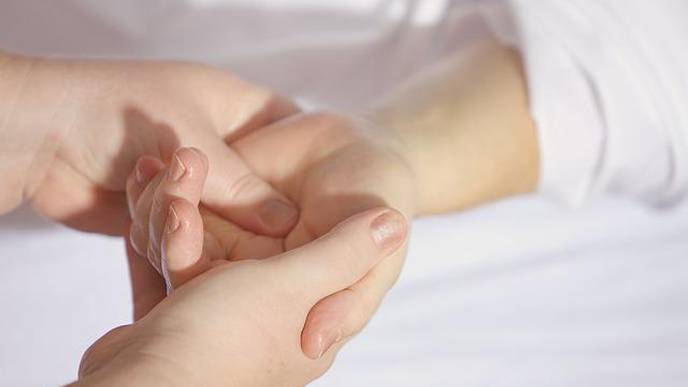 07/14/2022
Photo: Pixabay
Reiki and hand massage significantly reduced pain and fatigue in patients with rheumatoid arthritis (RA), according to study findings published in Explore.
Researchers conducted a randomized controlled trial that examined the effects of Reiki and massage on pain and fatigue in patients with RA. Patients with RA who received follow-up care in a physical therapy and rheumatology clinic between July 2020 and December 2021 were included in the study.
A total of 105 participants were enrolled in the study. They were randomized into 3 groups: Reiki (n=35), hand massage (n=37), and a control group (n=33). Patients received 6 sessions (30 minutes each) of either Reiki or hand massage. Control participants did not receive any intervention. Pretest and post-test measures included a visual analog scale (VAS), which assessed pain on a 0 (no pain) to 10 (severe pain) scale and the Piper fatigue scale (PFS), which used 22 items in 4 sub-dimensions to score fatigue as 0 (no fatigue), 1 to 3 (mild fatigue), 4 to 6 (moderate fatigue), and 7 to 10 (severe fatigue).
Demographic characteristics between the intervention and control groups were not significantly different (P >.05). Significant decreases occurred in VAS and PFA scores in the Reiki and hand massage intervention groups from pretest to post-test (P <.05). Reiki was more effective than hand massage at reducing pain and fatigue.
Limitations of the study included the single center design, short-term follow-up, and narrow selection of pain and fatigue as outcome measures.
The study authors concluded, "It is recommended to conduct in-service Reiki and hand massage training for nurses and to perform and maintain these interventions through independent nursing interventions. Moreover, alternative implementations should be included in nursing education curricula and comprehensive studies should be carried out on the effectiveness of rehabilitation among various patient groups."