Study Assesses Value of Pretesting for Allergic Reactions Before Epidural Steroid Injections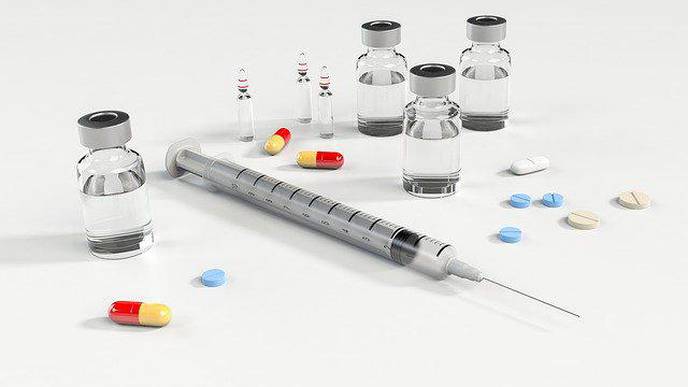 07/15/2022
Photo: Pixabay
Performing a skin-based allergy test prior to epidural steroid injections (ESIs) in patients identified as hypersensitive to iodinated contrast media (ICM) could reduce allergic reactions, as well as decrease gadolinium use and steroid premedication.
The study from the Emory University School of Medicine, in Atlanta, examined 25 patients prospectively recruited from the electronic medical record (EMR) system and referred to an allergist between September 2020 and June 2021. Patients, screened by Emory's pain clinic before ESI, were overwhelmingly female (92%) with a mean age of 65 years.
"We attribute the female preponderance in our study, in general, to the fact that self-reported drug allergy is higher in females than males. This has been attributed to genetic and epigenetic factors and possible hormonal influences," explained author Merin Kuruvilla, MD, an assistant professor of allergy/immunology at Emory.
According to the abstract, 52% of referred ICM patients experienced immediate-onset urticaria, or hives, with 28% reporting multisystem immediate-onset anaphylaxis and 4% delayed skin rash. Reported side effects included flushing (4%), with 12% having a history of shellfish allergy, unrelated to the contrast agent.
"Among 20 of 25 patients with immediate allergic reactions, none had a specific ICM agent identified as the culprit in the allergy section of the EMR. Overall, 23 of 25 patients who underwent evaluation received ICM uneventfully during subsequent ESI," stated the abstract, which also noted the adverse effects of steroid prophylaxis premedication.
"Steroid premedication in patients with a history of hypersensitivity can increase blood sugar, especially in diabetic patients. Trending issues on the use of gadolinium in diagnostic radiologic and IP [interventional pain] procedures include nephrogenic systemic fibrosis in patients with renal insufficiency and gadolinium brain deposition and retention," said Honorio Benzon, MD, a professor of anesthesiology at Northwestern University Feinberg School of Medicine, in Chicago.
"The possibility of breakthrough reaction in patients given extravascular iodinated contrast media is low. Referral for preliminary testing partly depends on the nature of the reaction. A multispecialty practice advisory recommended an allergist for patients with moderate to severe hypersensitivity. However, there are not enough allergists to perform these tests in community hospitals," Benzon, who was not involved with the study, noted.
"The primary limitation of our study was results obtained with this protocol are not generalizable and cannot be directly extrapolated to other radiologic procedures," Kuruvilla said. "Most radiologic procedures require intravascular administration of contrast at higher doses. Our challenge dose of 5 mL was based on the fact that most IP procedures require an ICM volume of 1.5 to 3 mL. This does not rule out allergic reaction with higher doses of iodinated contrast."
Noting that the "numbers were small," said Benzon, the authors stated their study does not address potentially erroneous contrast allergy labels or appropriateness of a skin test–based strategy. Skin testing was not performed in four patients because of questionable symptoms (flushing) and an unproven link to contrast allergy (known shellfish allergy). The investigators also questioned a skin test–based strategy.
"Further studies are ideal to gain insight on these topics, since skin testing requires expertise and is time-consuming," Benzon said. "Erroneous allergy labels limit IP physician choice and can lead to unnecessary complications."