Study Identifies Four Fatigue Trajectories in Early RA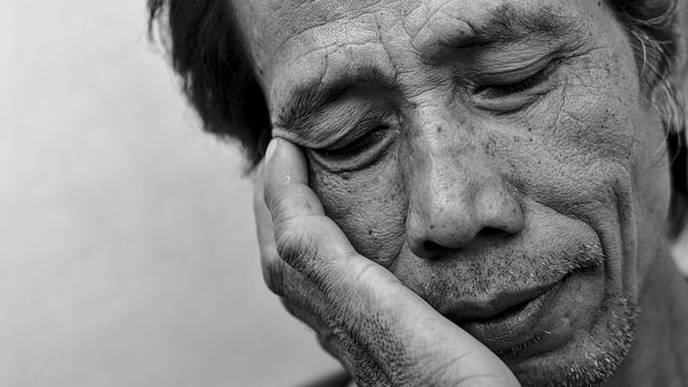 07/01/2022
Photo: Pixabay
Rheumatology.medicinematters.com
Fatigue may follow one of four trajectories in people with early rheumatoid arthritis (RA) but overall is associated with increased pain, poor mental health, and poor sleep quality, irrespective of disease activity, Belgian researchers report.
Michaël Doumen and colleagues from KU Leuven say that the "longitudinal trajectories depict fatigue as a persistent symptom, with most patients experiencing only temporary improvement."
The researchers assessed fatigue among 356 participants of the treat-to-target CareRA trial, who, on average, reported moderate levels of fatigue at baseline, as measured on a visual analog scale (VAS), the Multidimensional Fatigue Inventory (MFI), and the Short Form (SF)-36 vitality survey.
During 2 years of follow-up, four different fatigue trajectories were apparent; most patients (56%) experienced a transient improvement where fatigue decreased during the first 5–6 months, but then returned to baseline levels by 1 year. One in 10 participants experienced large, rapid improvements in fatigue during the first 16 weeks, before reaching stable values around week 52.
A further 14% experienced a gradual improvement trajectory with all measures of fatigue steadily improving during follow-up, while 20% showed early deterioration of fatigue during the first 16 weeks that stabilized at above-baseline levels for the remainder of the study.
Doumen and team found that, during follow-up, participants with an early deterioration trajectory reported significantly worse VAS pain scores as well as worse SF-36 mental health and emotional role functioning scores than those with a rapid improvement trajectory.
Individuals in the gradual improvement group had significantly worse SF-36 mental health and social functioning scores over 2 years than those in the rapid improvement group, while people who experienced a transient improvement in fatigue had worse VAS pain and SF-36 mental health scores than those in with rapid improvement, but the differences were not statistically significant after adjusting for multiple comparisons.
In addition, higher baseline patient global assessment (PGA) of disease activity, VAS pain, and Health Assessment Questionnaire scores, along with lower SF-36 mental component scores and swollen joint counts in 28 joints, were significantly associated with higher fatigue at 2 years and also at 5 years in an analysis of 244 patients who completed extended follow-up.
Disease remission status, measured by SDAI, was also associated with fatigue; individuals with delayed remission or no remission experienced significantly worse fatigue at both 2 and 5 years than those with sustained disease control.
In spite of this, the investigators observed that the association between SDAI and VAS fatigue was fully mediated by PGA, pain, mental health, and sleep quality, which they say implies "a mainly indirect relation between fatigue and inflammation."
Writing in the Annals of the Rheumatic Diseases, Doumen and co-authors conclude that their "findings support the existence of an early window of opportunity to prevent long-term fatigue in RA through prompt inflammatory disease control with pharmacological therapy."
They add that "pain, sleep and psychosocial determinants seem to play an important mediating role in the experience of fatigue, and clinicians should reserve specific attention to these factors to timely consider additional non-pharmacological approaches."