Texas A&M Researcher Unraveling the Mystery of a Kidney Disease Epidemic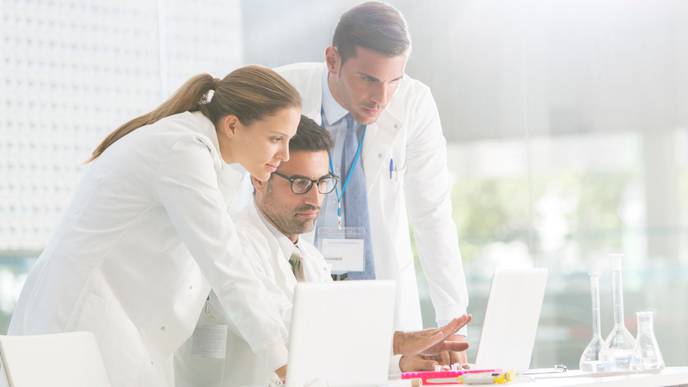 04/08/2023
COLLEGE STATION, Texas (KXAN) — A Texas A&M researcher and her team are one step closer to determining the cause of a pervasive and fatal kidney disease that affects mostly young men working in agriculture in Central American countries. The puzzling disease has stumped scientists for decades. 
Chronic kidney disease typically affects people who are older, and it is usually associated with other health problems, such as obesity, hypertension and diabetes. It is a serious medical condition that increases the risk of heart disease, stroke and early death, according to the CDC.
In the late 1990s, researchers discovered a peculiar phenomenon occurring in Central America, where ostensibly healthy men in their 20s and 30s were developing chronic kidney disease. Kidney disease is so pervasive in these regions it is now the leading cause of death.
The epidemic is called Mesoamerica nephropathy – named for the location where it is common. "It's a rapidly progressing kidney disease at first, and then advances to end-stage kidney disease and results in fatalities for many of these individuals," said Rebecca Fischer, Assistant Professor in the Department of Epidemiology & Biostatistics at Texas A&M University. She has been studying the epidemic for a decade. 
Fischer said it has been difficult for scientists to determine an underlying cause for the pervasive disease because of all the elements this population is exposed to. Most people affected by this condition work arduous agricultural jobs in extreme conditions. While at work, they can also be exposed to venomous insects and animals as well as water and soil laced with agriculture chemicals and heavy metals. 
 "It's really tough to sort of tease all of this apart," she said. And because the epidemic affects people in less developed regions of the world, preventative health care is often limited. 
"So really finding the cause and a way to prevent it is the way we're going to preserve life and health in these individuals in this region of the world," she continued. 
For the last several years, Fischer and her team have tried to unravel the root cause of this disease. In a recent study, they investigated the role of paraquat, a toxic chemical used as an herbicide, as well as other agriculture chemicals.
For this study, researchers conducted interviews with sick men to see how often they came into contact with agricultural chemicals. Further, the researchers exposed rodents to a low but chronic dose of paraquat to see its effect on their physiology.
"We observed in those rodents, at a low dose over chronic time, they did resemble some of what we are seeing in the renal tissue [colelcted] t from [sick] individuals," Fischer said.
She said this research established biological plausibility that paraquat plays a part in kidney disease pathology, but she said, it doesn't close the door to other factors that might play a role.
"We could have some sort of concert effect," she said. "[They are] out in the sun all day, and [they are] hot and dehydrated and laboring – that could intensify the concentration of these chemicals in our bodies and filter through our kidneys. It doesn't rule out some of these other things," she said. 
Fischer's work is far from done. Her team is currently working on a study where they are tracking the external environment of the workers susceptible to developing the disease. "We're actually trying to follow the trail from the ground to the person," she said.
"If there is an agrichemical that is occupationally related, we do want to change those practices so that worker health can be preserved. But we want to be careful and not jump to that conclusion too quickly."
"This is a disease that most people will have never heard about," Fischer said. "We think the implications of this are super important in this region of the world… but also in the globe."