Untreated Eosinophilic Esophagitis Is a Progressive Disorder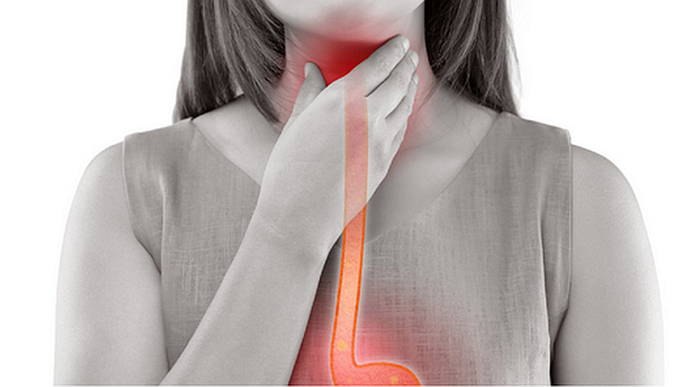 07/19/2021
Photo: Pixabay
New data indicate that, without treatment, eosinophilic esophagitis is a progressive disorder in some patients.
The findings, from a study of patients followed for at least two years after a diagnosis of EoE, "serve as a call for regular monitoring and maintenance" of patients with the condition, said Evan S. Dellon, MD, a professor of medicine in the Division of Gastroenterology and Hepatology at the University of North Carolina at Chapel Hill, who helped conduct the research.
Drawn from a larger group of 705 patients diagnosed with EoE in the same period of time, the focus of the new study was a subgroup of 95 patients who had a lengthy gap in care. A gap was defined as two years or more without care specifically related to EoE. All 95 patients had EoE confirmed on endoscopy prior to the treatment gap.
Over time, there was a significant trend (P<0.05) for development of fibrosis, according to Dr. Dellon's group, who presented their findings at the 2021 virtual Digestive Disease Week (abstract Fr184).
"Each additional year of gap time increased the adjusted odds of stricture by 26% [adjusted odds ratio, 1.26; 95% CI, 1.03-1.55]," reported Nicole Chang, a fourth-year medical student and collaborator on the research. Ms. Chang said care gaps were also associated with greater likelihood of food impactions and worsening endoscopic assessments.
Relative to the pretreatment gap assessment, mean Endoscopic Reference Scores climbed (1.5-2.5; P<0.01) and mean esophageal diameters narrowed (12.7-11.0 mm; P=0.04). Of the 67 patients without fibrotic features prior to the treatment gap, 25 (37%) had developed at least one, such as stricture or narrowing, after the gap (Figure).
When compared, "patients who progressed to fibrosis had longer gaps than nonprogressors [mean, 5.4 vs. 2.2 years; P=0.03]," Ms. Chang reported.
From the time of diagnosis, the mean interval to the start of a gap in care was one year. The mean gap in care was 4.8 years. The reasons for the gap varied but appeared to be due to typical causes, such as insufficient symptoms to motivate a return visit or a loss of insurance coverage, according to Dr. Dellon. However, he questioned whether inconsistent follow-up recommendations from treating clinicians might have made some contribution.
"There are no guidelines for follow-up, meaning that individual clinicians set their own intervals for ongoing care, and these can often vary substantially," Dr. Dellon said. Patients in his own clinic are typically asked to return for reevaluation after changes in treatment, when it is time to renew medications, or to reassess or re-treat a previously noted esophageal stricture. But Dr. Dellon said no systematic approach exists to ensuring patients receive care.
"This lack of consensus on the appropriate intervals for follow-up visits is something that should be addressed, and there are ongoing efforts to do so," he said. "The implication of these data is that two years to go without follow-up and treatment may be too long."
EoE was first described in the 1990s. After some debate about the underlying pathophysiology and the optimal treatments, experts now tend to agree about the need and strategies for control of the condition. However, how quickly nonspecialists seek this diagnosis in patients presenting with upper GI symptoms is unclear, Dr. Dellon said. These follow-up data contribute evidence for prompt intervention.
"Those of us who have been following this more closely have seen a rapid increase in the number of patients diagnosed with EoE, but longer-term monitoring strategies—both among specialists and nonspecialists—need to be better understood," Dr. Dellon said.
David A. Katzka, MD, of the Department of Gastroenterology and Hepatology at Mayo Clinic in Rochester, Minn., called the new data "important" for their value in better characterizing how EoE progresses.
"As opposed to prior data which studied progression before treatment, this study expands our knowledge by demonstrating the same phenomenon in patients who underwent initial treatment but then have periods with lack of treatment," Dr. Katzka said. "It emphasizes the importance of ongoing monitoring and treatment of patients with EoE."