Use of PRO Measures Lacking in Acne Vulgaris and Rosacea Clinical Trials, Study Finds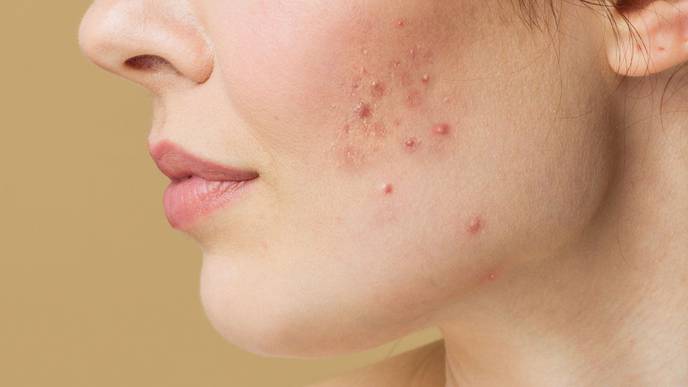 12/09/2022
Patient-reported outcome measures (PROMs) are not often used in randomized controlled trials (RCTs) for acne vulgaris and rosacea, and their inclusion has remained stagnant over the past decade. Findings were published recently in JAMA Dermatology.
There has been growing interest in including PROMs in clinical trials and core outcome sets, with these data proving valuable to capturing the patient perspective. Clinical guidelines and health care payers have also begun to include PROMs as criteria for treatment selection and assessment of treatment success, noted researchers.
Despite this, little is known about the use of PROMs in RCTs for acne vulgaris and rosacea, 2 dermatologic conditions with substantial implications for quality of life. Prior research examining PROM use from 1994 to 2001 found that PROMs often are not included in dermatology RCTs.

Researchers conducted a systematic review of all phase 2, 3, and 4 RCTs published between December 31, 2011, and December 31, 2021, to characterize the use of PROMs in recent studies on acne and rosacea.
Eligible RCTs evaluated the efficacy and safety of therapies for acne and rosacea vs any comparator and were included in the following databases: MEDLINE through PubMed, Embase, Cochrane Central Register of Controlled Trials, and Cochrane Database of Systematic Reviews. A modified search hedge for RCTs from the McGill Library was applied.

The primary outcomes for the analysis included the percentage of trials that included at least 1 PROM, the percentage of trials that included at least 1 disease-specific PROM, and the percentage of trials that included at least 1 dermatology-specific PROM. Secondary outcomes included the percentage of studies that included PROMs as a primary outcome, characterization of the PROMs used, and evaluation of PROM inclusion over the study period.

A total of 2461 publications describing RCTs were identified, of which 206 RCTs met the inclusion criteria (163 trials [79%] on acne and 43 [21%] on rosacea):
Slightly over half (53%) of trials included at least 1 PROM
PROM use was more common in rosacea RCTs (67% [n = 29]) vs acne RCTs (50% [n = 81])
At least 1 dermatology-specific (13% [n = 27]) or disease-specific (14% [n = 28]) PROM was included in the RCTs analyzed
Only 7% of trials included a PROM as a primary outcome measure
No statistically significant increase in PROM inclusion was found over the 10-year study period (11 of 21 trials in 2011 vs 5 of 12 trials in 2021). The most used PROMs in the analyzed RCTs were patient global assessments and patient satisfaction questionnaires.

The researchers noted that the results of the study should be interpreted in the context of its design and that it is possible that in some trials, PROMs may have been captured but not reported, which could result in an underestimation of the frequency of their use.
"The lack of inclusions of PROMs represents an important gap with respect to the inclusion of patient-centered outcomes in pivotal studies," they concluded. "Future research is needed to examine how best to improve incorporation of PROMs, including whether FDA guidance for industry should be revised to include a greater focus on inclusion of PROMs in RCTs."

Reference
Ly S, Miller J, Tong L, Blake L, Mostaghimi A, Barbieri JS. Use of patient-reported outcomes in acne vulgaris and rosacea clinical trials from 2011 to 2021: A systematic review. JAMA Dermatol. Published online October 26, 2022. doi:10.1001/jamadermatol.2022.3911