UT Researchers Studying Intersection of Trauma, Genetics in Development of Bipolar Disorder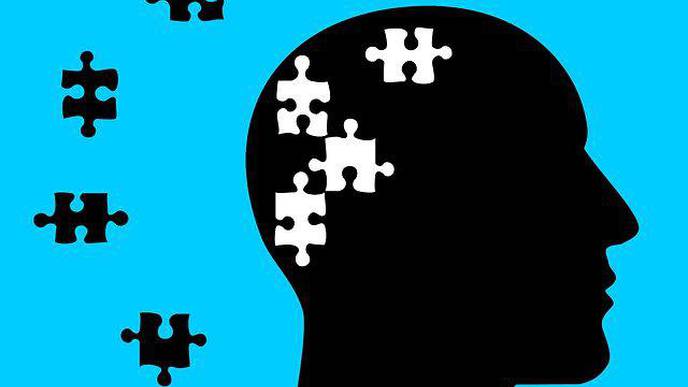 09/27/2022
Photo: Pixabay
Researchers at UT and the University of Cincinnati are conducting a five-year study to understand the development of bipolar disorder in young adults.
The researchers are nearing the end of the first year of the study, which involves participants aged 14 to 21 years old who have a biological parent with bipolar disorder. Bipolar disorder is "about 85% purely genetic in origin," said Dr. Stephen Strakowski, professor of psychiatry and behavioral sciences and one of the study's principal investigators. The researchers are still recruiting participants, but they plan to track the same participants over the course of the multiyear study.
Dr. Jorge Almeida, the director of the Bipolar Disorder Center at Mulva Clinic for the Neurosciences and the study's other principal investigator, said the research includes regular mood assessments, yearly neuroimaging, cognition studies and functional magnetic resonance imaging to investigate how the prefrontal cortex in the brain develops in people at risk to develop bipolar disorder.
Strakowski said the unique aspect of the study is that it looks at how both childhood trauma and genetic risk may impact the formation of bipolar disorder. Similar studies don't focus on childhood trauma in the development of bipolar disorder at the level that this study does, Strakowski said.
"People who experience childhood trauma also experience changes in brain development. We're evaluating histories of trauma and seeing how it intersects with genetic risk," Strakowski said.
Avery Bowman, a neuroscience and health and society junior with bipolar disorder, said she received her diagnosis when she was 19. Bowman said receiving an early diagnosis was crucial in helping her regulate her symptoms.
"I experience psychosis and psychosis gets worse over time, so because I was able to get diagnosed early, I was able to get on the right treatment plan to stop that in its tracks," Bowman said.
Individuals with bipolar disorder experience states of mania and depression. The researchers said they are hopeful that their study can encourage earlier intervention for individuals with bipolar disorder that struggle with these symptoms.
"It's a disease that starts in young adults," Almeida said. "If (people with bipolar disorder) are not properly treated from the beginning, that can significantly impact and deteriorate the rest of their lives."
Strakowksi said cost barriers may restrict some people's access to mental health care, and the Bipolar Disorder Center is breaking down those barriers.
"Our bipolar programs are working with a large insurance company to figure out a way to intervene earlier and help families before they end up in the hospital," Strakowski said.
Almeida said the lifespan for individuals with the disorder is 10 years less than the average lifespan. There is also a high rate of suicide for individuals with the disorder, Almeida said. For these reasons, Almeida said bipolar is an important disorder to study.
"If you intercept these recurring illnesses earlier, the outcomes are always better," Strakowkski said "If we can intervene, we can stop it from negatively impacting people's lives."