What 20 Years Has Done for the Management of Migraine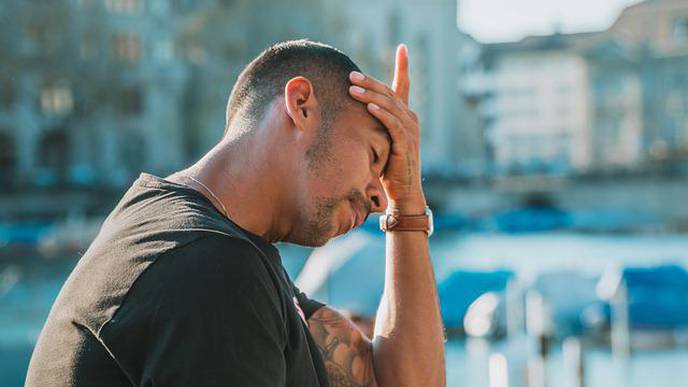 09/14/2022
Photo: Pixabay
Two decades ago, neurologists were still referring to the first publication of the International Classification of Headache Disorders to make a diagnosis. The second edition appeared in 2004 and the third in 2018. Now, a fourth version is in the works, highlighting the monumental progress that has transpired in this subspecialty of neurology.
"Some of our basic understanding on how to classify these conditions has changed significantly over time," said Noah L. Rosen, MD, FAHS, FAAN, associate professor of neurology and psychiatry at the Donald and Barbara Zucker School of Medicine and the system director of headache at Northwell Health in Hempstead, NY.
"New conditions have been described—like red ear syndrome or nummular headache—and old parameters redefined," Dr. Rosen said. Red ear syndrome causes brief episodes of pain and redness on the outside aspect of one or both ears. Nummular headache is a persistent chronic pain that presents in a coin-shaped or elliptical area on the scalp.
"In particular, chronic migraine, which is the worst end of the migraine spectrum, has seen a much more inclusive description over time," he said. "A more standardized description of conditions makes treatment, research, and education much more consistent."
In addition, neurologists have learned that many new risk factors can lead to migraine progression: medication overuse and rebound, obesity, snoring, sleep apnea, traumatic brain injury, physical or sexual abuse, hypothyroidism, anemia, anxiety, depression, and possibly headache frequency alone.
"These have all been important targets for us to address in considering the impact headaches have on the individual," Dr. Rosen said.
New Therapy Choices
New therapeutic choices have emerged. In 1992, he noted that the first modern migraine-specific treatment—sumatriptan—became available. Six other similar medications known as the "triptans" followed suit.
That cataclysmic shift in new options for patients was not lost on Kathleen B. Digre, MD, FAHS, FAAN, professor of neurology and ophthalmology and division director of headache and neuro-ophthalmology at the University of Utah School of Medicine in Salt Lake City.
"When I started practice at the end of the 1980s, we had so little to offer patients—ergots, dopamine antagonists, and sometimes opiates," she said. "By the 2000s, however, the triptans revolutionized our practice by offering patients migraine-specific acute treatment. We thought, wow— finally, we have a treatment for our patients that works."
Then innovation slowed considerably for many years. All the medications that neurologists prescribed to prevent migraine were adapted from other uses—for controlling blood pressure, seizures, and depression.
A few years ago, the field saw dramatic growth in more migraine-specific treatments. "In 2018, the first of the calcitonin gene-related peptide (CGRP) inhibitors—monoclonal antibodies that block a pathway involved in the migraine process—heralded a major advance in therapy again—a revolution for preventive therapy," Dr. Digre said, adding, "Oh, what a difference 20 years makes! When I am practicing today, I have so many other migraine-specific therapies."
Patients also have benefited from the introduction of other acute treatments, such as lasmiditan (Reyvow), which targets a novel serotonin receptor and became the first medication in a new class of migraine drugs called "ditans," approved for the acute treatment of migraine with or without aura. Now, Dr. Rosen said, there are multiple new targeted treatments.
This armamentarium of treatments includes not only the ditans but also the "gepants"—therapies that are not contraindicated in patients who cannot take triptans, which can cause rebound headache. "While we still use triptans and non-steroidal anti-inflammatories, we now have an additional arsenal for acute treatment," Dr. Digre said.
Neuromodulation Devices
"In addition, the last 20 years have brought us neuromodulation with numerous devices," she said, noting that these options are helpful for patients who are unresponsive to medications or do not want to take them, such as pregnant women. Neurologists now have treatments for some of the most medication-resistant patients—even those who suffer from intractable chronic migraine. While some devices require a prescription, others such as Cefaly do not.
There are two types of neuromodulatory devices—external devices and surgically implanted devices. The US Food and Drug Administration (FDA) has not yet approved surgically implanted devices for migraine, but a number of external neuromodulatory devices have become available over the last decade. External devices are less expensive, non-invasive, and well-tolerated, said Richard B. Lipton, MD, FAHS, FAAN, professor and vice chair of neurology and director of the Montefiore Headache Center at Albert Einstein College of Medicine in the Bronx, NY.
eNeura, which is based on single-pulse transcranial magnetic stimulation, is FDA approved as both an acute treatment and as a preventive treatment. Cefaly, which stimulates the supraorbital branches of the trigeminal nerve, is also FDA approved as an acute and preventive treatment, Dr. Lipton said.
Complementary Medicine Approaches
Natural products also play a larger role in migraine treatment and prevention than they did 20 years ago. "Many headache specialists practice complementary medicine," Dr. Lipton said. "I will often use natural products like Vitamin B2 (riboflavin) along with a prescription drug depending on what the patient needs." Other natural supplements Dr. Lipton has found useful are a butterbur supplement (Petadolex), magnesium, and coenzyme Q10 (CoQ10).
Furthermore, "mindfulness-based stress reduction is a big deal now," said Dr. Lipton, who collaborates with a psychologist. Several randomized trials enrolling people with migraine have demonstrated that this approach reduces headache-related disability while being "incredibly safe because it's a meditation method."
Meanwhile, Dr. Rosen noted that many online resources have emerged for patients to learn not only about mindfulness but also diet and lifestyle interventions. Some are valid, while others are not.
"In the best of circumstances, practitioners can help educate about proper hydration, sleep hygiene, exercise, diet and stress reduction, but that doesn't always happen the way that it should," Dr. Rosen said.
Tracking Triggers
Electronic diaries also emerged during the smartphone era and have become helpful in tracking headaches and trigger factors. "By their nature, migraine attacks come and go, and when you see patients in practice, very often you want to know how frequently they have attacks and how much the pain gets in the way," Dr. Lipton said, adding that the two most widely used applications are Migraine Buddy and Curelator Headache.
As treatments have evolved, neurologists' base of knowledge has also grown. "It used to be we had limited options to offer patients, and many of them were riddled with side effects," said Jessica Ailani, MD, FAHS, FAAN, professor of clinical neurology and director of the Georgetown Headache Center at MedStar Georgetown University Hospital in Washington, DC.
"You were balancing side effects with the most desirable negative side effect the patient could experience." She added that "sometimes that could be death versus not death."
Often, most patients who continued with treatment in headache clinics had refractory symptoms and were "understandably accepting of sometimes mediocre outcomes," while clinicians remained hopeful that better options were on the horizon, Dr. Ailani said.
With the advent of newer treatment options, particularly those that are migraine-specific and tend to have fewer side effects, an increasing number of people with headache disorders have come to seek neurologists' counseling for their symptoms.
"These treatments are bringing hope to people who have given up on treatment in the past due to side effects or inefficacy, but they are also bringing people to the clinic who had never considered treatment before," Dr. Ailani said.
While treatments are more effective in rapidly restoring function with a minimal risk of side effects, there is a downside. Dr. Rosen pointed out that there is a reliance on pharmacotherapy rather than an emphasis on the true causes of genetic predisposition to migraines.
Also, he said, "we remain focused on dealing with immediate issues of acute pain and often fail to address the environmental triggers or other triggering events."
Part of the problem stems from the limited availability of headache specialists, while many busy primary care physicians do not directly address the problem. Only a quarter of patients with episodic migraine and only around 5 percent of those with chronic migraine receive appropriate care, Dr. Rosen said.
There is a greater understanding of interictal burden of migraine — the burden patients experience between attacks when they worry on headache-free days about when a migraine will strike.
"They may be reluctant to make plans because a headache may come out of the blue," Dr. Lipton said. Other patients have declined promotions at work, fearing that a migraine may interfere with their ability to perform a more difficult job, he added.
In addition, "the FDA has funded a number of initiatives to bring the patient voice into clinical trials," Dr. Lipton said, who co-leads the Migraine Clinical Outcomes Assessment System (MiCOAS project). It measures patient-centered outcomes for clinical trials and practice.
From his work on this project, Dr. Lipton has learned that cognitive impairment is very concerning to patients with migraine. If they have a difficult time concentrating and seem to be stuck in a mental fog, this state of mind can impair their ability to work and drive a vehicle.
"We used to think of migraine as a condition characterized by episodic attacks, and much of treatment was focused on relieving attacks with acute medications," he said. "We now understand migraine as a chronic disease. In addition to acute treatment, we want to prevent attacks and relieve the burden that occurs between attacks. Reducing the burden of migraine is about working with patients to relieve all aspects of disease burden, not simply to shorten the attacks."
But what hasn't changed in last two decades? From Dr. Digre's perspective, neurologists still must make the correct diagnosis by carefully taking a history and performing an examination.
"Then we advise patients to get good restorative sleep, eat a well-balanced diet, stay hydrated, and pursue stress-reduction techniques," she said. "We believe that education really matters—if patients understand what is going on, they are more likely to follow our advice, too."
Dr. Ailani added, "I would say the thing that has least changed in the field of headache is hope—the hope that someday, something better will come along: a cure."