Why Internet Access Is a 'Super' Determinant of Health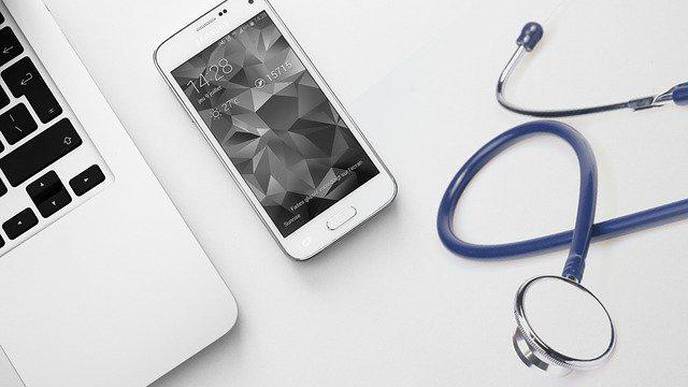 07/07/2020
It is the start of a telemedicine session. A doctor is preparing to video conference with a patient. But then, a note from the appointment scheduler appears: "Does not have Wi-Fi internet service — cannot do video visit. Will need telephone call."
During the coronavirus pandemic, telemedicine has become a critical tool. Virtual doctors' visits have spiked since March, and many patients surveyed have said that they prefer telemedicine over in-person visits during this time.
However, for others, access to telemedicine and broadband internet, is unaffordable or inaccessible. For physicians, the pandemic has exposed a digital divide within our patient populations that demands our immediate attention.
Despite progress in expanding internet connectivity in the U.S., a report from the Federal Communication Commission (FCC) finds that approximately 21.3 million Americans — 6.5% of the population — live in "digital deserts" and still lack access to fixed broadband service at threshold speed. And research from BroadbandNow suggests that "flawed" methodology from this study means the true figure is actually much greater —an estimated 42 million Americans likely do not have access to wired or fixed wireless broadband.
Lacking internet access is about more than lacking access to doctors. Public health experts are beginning to study the impact of broadband internet access on the nation's health, and have called it a "super-determinant of health." Without internet access, people are unable to communicate freely with their physicians, to access electronic medical records, to research health conditions and treatment, or find resources for healthy behaviors and lifestyle changes. Through efforts by the Connect2Health Task Force, the FCC has developed a mapping tool that allows users to overlay facets of broadband availability (broadband access, rural access, download speed, upload speed, etc.) with health measures (diabetes, obesity, physician access, etc.). We anticipate that if the digital divide is not rectified, we will see a deepening of these health disparities.
In our own city, the search for solutions to the digital gap has been met by a lack of will by the largest internet providers in Philadelphia. As reported in the Inquirer, Philadelphia superintendent William R. Hite Jr. asked Comcast and other internet providers to open their Wi-Fi networks so that all Philadelphia public school students could learn online through the recently provided 81,000 Chromebooks — but all refused. Comcast officials said that their networks were not engineered for broad public use. Hite said internet access remains a "critical infrastructure issue," and if public schools require children to use the internet for educational purposes, that access should be free in the way that school meals are free to low-income families.
To reduce the digital divide in the rural U.S., the FCC approved a $20.4 billion Rural Digital Opportunity fund. The FCC prioritizes the funds for census blocks that the agency's data reveal to be least connected. However, if the FCC's own data is flawed, the funding allocation will be, also.
While some state efforts to increase funding for internet subsidies have not been successful previously, there is pending legislation that gives us hope. Senate Bill 835 in the Pennsylvania Senate, proposed by Senator Wayne Langerholc, Jr., would provide funding for deployment of high-speed broadband service in unserved areas of the Commonwealth. Additionally, Pennsylvania Senate Bill 857 (The Telemedicine Act), proposed by State Senator Elder Vogel, Jr., will provide the infrastructure for telemedicine in the state. Both bills are currently going through a review process. If signed into law, they would place a greater emphasis on the need for addressing the digital divide.
We share superintendent Hite's calls for broadband access for our families not only so that children may receive critical education, but so that families can also access critical health care, employment, and other opportunities. We propose that the Pennsylvania Departments of Education and Health acknowledge broadband access as a super-determinant of health and come together to support expanding access for all Pennsylvania families.
There may also be opportunities for a public-private partnership with individuals who share the vision of expanding broadband access to all as a basic human right. One of those individuals is Elon Musk, who started the Starlink venture this year with the goal of establishing "high-speed internet access across the globe, which will surpass traditional satellite internet and deliver high-speed broadband internet to locations where access has been unreliable, expensive, or completely unavailable."
We encourage all Philadelphians to take a public stance and continue calling for increased broadband access for all individuals. The time to act is now before the digital divide becomes a chasm on the quality of nation's health care, education, and other opportunities that will reduce our overall human potential.