Adverse Childhood Experiences (ACEs) Screening Effective in Primary Care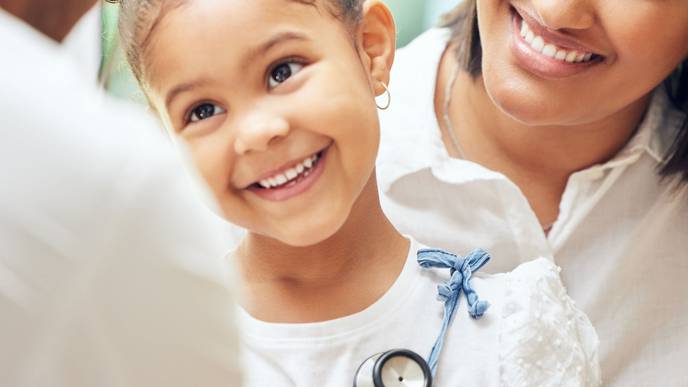 12/29/2022
- Adverse childhood experiences (ACEs) are increasingly recognized as influencing pediatric health and well-being into adulthood, as new data in JAMA Network Open signals that organizations that screen for ACEs can more successfully connect kids with behavioral health services that might improve health.
Particularly, the Kaiser Permanente researchers found that screening for ACEs improved receipt of behavioral health services from 4.33 percent to 32.48 percent.
ACEs are "potentially traumatic events that occur in childhood (0-17 years)," according to the Centers for Disease Control and Prevention. ACEs can include experiences of violence or abuse, having a parent go to jail, experiencing the death or suicide of a family member, growing up in a household with substance use, or family instability like food or housing insecurity.
Although CDC figures show that 61 percent of adults can recall at least one ACE, and evidence suggests that experience with at least one ACE can impact health into adulthood, there's scant evidence about how to address these factors.
According to the KP researchers, many states have passed legislation mandating that experts examine referrals and resources to address ACEs. But most of these states have yet to set up mechanisms by which stakeholders—mainly pediatric healthcare providers—can screen for ACEs.
In 2020, California mandated statewide ACE screening for kids with Medi-Cal or Medicaid. In a pilot of the ACEs screening in a KP primary care clinic, the researchers found this approach useful for generating referrals to behavioral health services.
Each kid in the clinic completed an ACE screening, and if that child screened positive for any adverse childhood experience, they answered further screening questions. Eligible children also completed an assessment with a social worker.
In total, 4,030 kids screened positive for an ACE as part of the pilot, with 48 percent of them being adolescents (over age 11), 73 percent being Hispanic, and 33 percent having Medicaid insurance.
Notably, ACEs screening was able to turn over into healthcare intervention. Before KP implemented the screening process, it could only refer around 4 percent of kids to behavioral health services for any reported or detected ACEs. The screening increased that rate to about 32 percent.
These findings are promising, the researchers said, considering the low rate of handoff from primary care into behavioral health. Currently, four in 10 young kids and six in 10 adolescents with high ACEs and high psychosocial distress symptoms don't get any harm handoff from primary care to behavioral health.
ACEs screening, plus the involvement of social workers, were integral to closing this gap for the study population. Social workers were key in patient navigation, the researchers indicated.
"Although it is difficult to determine exactly what part of the pilot intervention was responsible for the increase—the additional screening questions or the subsequent assessment by the social worker—it is likely due to the work of the social worker who completed a psychosocial assessment and a warm handoff to behavioral health services if a referral was indicated," the researchers posited. "This is supported by evidence that care management by social workers can improve the use of pediatric mental health services."
The healthcare industry is in the first steps of understanding ACEs and how they affect health. That lag occurs because ACEs are a long-haul study; researchers must track study participants from childhood into adulthood to truly understand the impacts of ACEs and potential interventions.
A recent study from the National Institutes of Health and Eunice Kennedy Shriver National Institute of Child Health and Human Development outlined which ACEs are proving most detrimental to health and well-being.
The study of nearly 46,000 people found that living in poverty is linked to a 41 percent increased risk for premature death in adulthood. And for every ACE an individual experiences, that risk for premature death compounds, the researchers said.
The kids included in some of the first ACE studies are now aging into adulthood, meaning the healthcare industry will gain further insights into how adverse childhood experiences affect health and well-being. Years down the road, it may be fruitful to assess the benefit that behavioral health services referral had on kids included in the KP study.