American College of Allergy, Asthma & Immunology, Nov. 10-14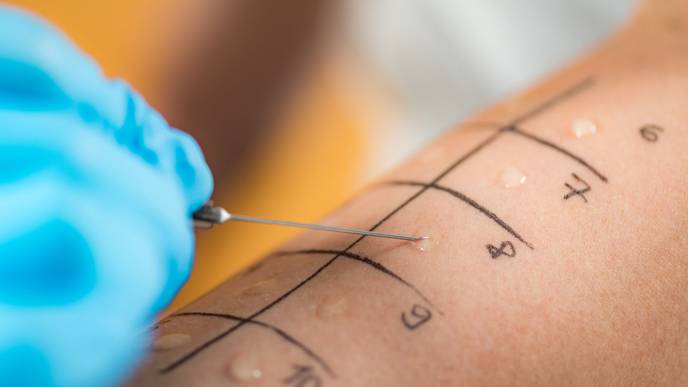 12/09/2022
The annual meeting of the American College of Allergy, Asthma & Immunology was held from Nov. 10 to 14 in Louisville, Kentucky, and attracted approximately 3,500 participants from around the world, including allergy and immunology specialists as well as other health care professionals. The conference featured presentations focusing on the latest advances in the prevention and treatment of asthma, food and medication allergies, immune dysfunction, and sleep apnea.
In one study, Stanley Fineman, M.D., of Atlanta Allergy & Asthma, and colleagues found that pollen counts are lowest in the early morning hours and start to rise at noon, peaking in the afternoon and evening.
The authors used an automated real-time pollen imaging sensor to monitor pollen counts throughout the day in three locations across the city of Atlanta for one week. The researchers found that pollen counts were lower between 4:00 a.m. and 12 noon, and higher between 2:00 p.m. and 9:00 p.m.
"This data is clinically relevant since we now can advise our pollen allergic patients to do their outdoor activities in the morning, when pollen is lower, to help minimize their exposure to allergenic pollen," Fineman said.
In another study, Ariel Leung, M.D., of Saint Agnes Medical Center in Fresno, California, and colleagues found that sexual activity can trigger asthma exacerbations.
The authors reviewed the literature for studies evaluating sexual intercourse as an underdiagnosed trigger for asthma exacerbations. The researchers found that cases of sexual activity inducing asthma exacerbations were limited, likely because many individuals may not realize that sexual activity can lead to exercise-induced asthma (EIA).
"When sexual intercourse-induced asthma is properly identified and treated, allergists are placed in a position where they can improve their patients' quality of life and even their marriages," Leung said. "The proper diagnosis and treatment of EIA has great implications on a patient's quality of life and reproductive wishes. Building the bridge between sex, allergy, and the allergist should become part of the personal culture of clinical allergists and every clinician, in order to extend and improve their patient's well-being, and possibly even marriage."
Hana Ruran, a student working with Peter Thorne, Ph.D., of the University of Iowa College of Public Health in Iowa City, and colleagues identified elevated levels of environmental toxins on smartphones, including allergens, β-D glucan (BDG; a mold component), and endotoxin (a gram-negative bacteria component).
The authors created phone models, in which they used electrostatic wipes to measure for allergens, BDG, and endotoxin levels. The researchers found that high levels of pet allergens were found on the phones of pet owners, while BDG and endotoxin were found on all phones. These levels are similar to those seen in other studies and are known to cause respiratory and allergic symptoms. Combination solutions worked better in reducing these exposures. Specifically, combination chlorhexidine/cetylpyridinium was the most effective cleaning solution in reducing BDG and endotoxin, and combination benzyl benzoate/tannic acid most effectively reduced cat and dog allergens on smartphones.
"Smartphones could be an important reservoir for exposures that can cause negative health outcomes. This study should increase awareness of exposures through smartphones that could negatively affect human health," Ruran said. "The study also began to develop novel cleaning solutions that could more effectively reduce these exposures. Strategies to reduce these exposures on smartphones could have important public health implications."
ACAAI: Epinephrine Auto-Injector Use Low Among Adults With Food Allergy
MONDAY, Nov. 14, 2022 (HealthDay News) — Only half of adults with food allergies have immediate access to epinephrine auto-injectors, according to a study presented at the annual meeting of the American College of Allergy, Asthma & Immunology, held from Nov. 10 to 14 in Louisville, Kentucky.
Copyright © 2022 HealthDay. All rights reserved.