Ampreloxetine May Be Effective at Treating Neurogenic Orthostatic Hypotension in Patients with Multiple System Atrophy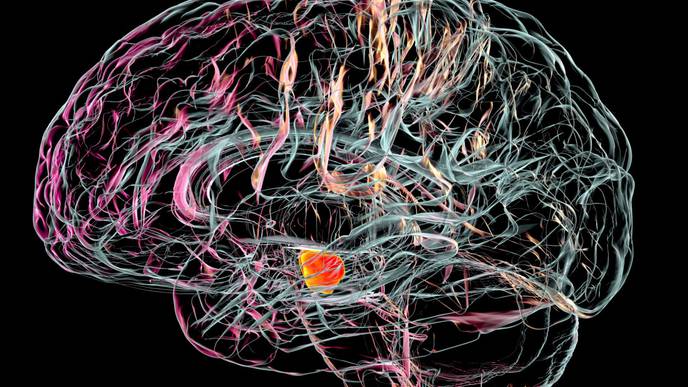 09/03/2023
Ampreloxetine (Theravance Biopharma, South San Francisco, CA) may be a safe and effective treatment for symptomatic neurogenic orthostatic hypotension (nOH) in patients with multiple system atrophy (MSA) according to study results presented at the 2023 International Congress of Parkinson's Disease and Movement Disorders. Ampreloxetine is a selective neurepinephrine reuptake inhibitor.
The multi-center phase 3 REDWOOD study (NCT03829657) included a 16-week open-label treatment with ampreloxetine followed by a 6-week randomized, placebo-controlled withdrawal (RW) period. A benefit for ampreloxetine over placebo was observed during the 6-week RW period in the Orthostatic Hypotension Symptom Assessment (OHSA) composite score (-1.6, P=.0056), the Orthostatic Hypotension Questionnaire (OHQ) composite score (-1.2, P=.0250), the Orthostatic Hypotension Daily Activities Scale (OHDAS) item 1 (-2.0, P=.0147) and the 3-minute standing systolic blood pressure (15.7 mmHg higher than placebo, P=.0157). A consistent benefit was observed across subgroups (sex, age, MSA subtype, Unified MSA Rating Scale Part 4, time since MSA diagnosis and time since nOH onset), with treatment differences ranging from 0.5 to 2.2 points in favor of ampreloxetine on the OHSA and OHQ composite scores. Ampreloxetine was well tolerated throughout the trial and similar adverse event rates were observed for ampreloxetine and placebo groups during the placebo-controlled period.
A separate phase 1 study (NCT04688632) collected data from continuous digital ECGs to examine the effect of ampreloxetine on cardiac repolarization. The single-center, double-blind, placebo-controlled, positive-controlled, multiple dose, parallel group study included 72 healthy participants and used pharmacokinetic assessments to model the relationship between plasma ampreloxetine concentrations and change-from-baseline corrected QT (QTc) interval. No clinically relevant effect on QTc interval was observed at therapeutic (10 mg once daily) and supratherapeutic (40 mg once daily) doses, supporting the cardiovascular safety of ampreloxetine.
Commenting on the significance of this study, Roy Freeman, Director of the Center for Autonomic and Peripheral Nerve Disorders, Beth Israel Deaconess Medical Center notes, these results "continue to support ampreloxetine's potential to deliver a consistent and durable benefit to MSA patients with nOH with a favorable safety and tolerability profile."