Colchicine Fails to Reduce Primary Outcomes in COP-AF Trial but Encouraging Signals Found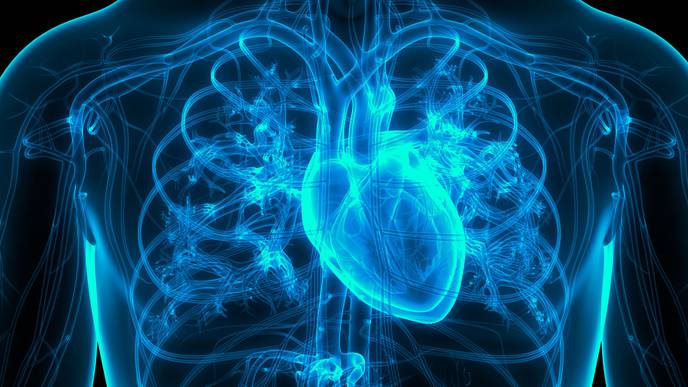 08/29/2023
Notes to editor
ESC Press Office
Tel: +336 61 40 18 84
Email: press@escardio.org
The hashtag for ESC Congress 2023 is #ESCCongress
Follow us on Twitter @ESCardioNews 
This press release accompanies both a presentation and an ESC press conference at ESC Congress 2023. It does not necessarily reflect the opinion of the European Society of Cardiology.
Acknowledgements: The trial was coordinated by the Population Health Research Institute (PHRI), McMaster University, Hamilton, Canada.
Funding: The main funder of the COP-AF trial was CIHR (Canadian Institutes of Health Research) in Canada. Additional funding was provided by the Accelerating Clinical Trials (ACT) Consortium, the Innovation Fund of the Alternative Funding Plan for the Academic Health Sciences Centres of Ontario, the Population Health Research Institute, Hamilton Health Sciences, the Division of Cardiology at McMaster University, all in Canada; the Hanela Foundation, Switzerland; and the General Research Fund (14121720), Research Grants Council, Hong Kong Special Administrative Region, China.
Disclosures: Dr. Conen declared no conflicts of interestdirectly related to this trial. Outside of the trial he received speaker fees from Servier, and advisory board fees from Roche Diagnostics and Trimedics.
References and notes
1COP-AF will be discussed during Hot Line 1 on Friday 25 August at 11:15 to 12:15 CEST in room Amsterdam.
2Bessissow A, Agzarian J, Shargall Y, et al. Colchicine for Prevention of Perioperative Atrial Fibrillation in patients undergoing lung resection surgery: a pilot randomized controlled study. Eur J Cardiothorac Surg. 2018;53:945-951.
3Conen D, Alonso-Coello P, Douketis J, et al. Risk of stroke and other adverse outcomes in patients with perioperative atrial fibrillation 1 year after non-cardiac surgery. Eur Heart J. 2020;41:645-651.
4Devereaux PJ, Biccard BM, Sigamani A, et al. Association of postoperative high-sensitivity troponin levels with myocardial injury and 30-day mortality among patients undergoing noncardiac surgery. JAMA. 2017;317:1642-1651.
5Ackland GL, Abbott TEF, Cain D, et al. Preoperative systemic inflammation and perioperative myocardial injury: prospective observational multicentre cohort study of patients undergoing non-cardiac surgery. Br J Anaesth. 2019;122:180-187.
6Martins OM, Fonseca VF, Borges I, et al. C-reactive protein predicts acute myocardial infarction during high-risk noncardiac and vascular surgery. Clinics (Sao Paulo). 2011;66:773-776.
7Amar D, Goenka A, Zhang H, et al. Leukocytosis and increased risk of atrial fibrillation after general thoracic surgery. Ann Thorac Surg. 2006;82:1057-1061.
8Dinarello CA, Chusid MJ, Fauci AS, et al. Effect of prophylactic colchicine therapy on leukocyte function in patients with familial Mediterranean fever. Arthritis Rheum. 1976;19:618-622.
9Dalbeth N, Lauterio TJ, Wolfe HR. Mechanism of action of colchicine in the treatment of gout. Clin Ther. 2014;36:1465-1479.
10Martinon F, Petrilli V, Mayor A, et al. Gout-associated uric acid crystals activate the NALP3 inflammasome. Nature. 2006;440:237-241.
11Agarwal S, Beard CW, Khosla J, et al. Safety and efficacy of colchicine for the prevention of post-operative atrial fibrillation in patients undergoing cardiac surgery: a meta-analysis of randomized controlled trials. Europace. 2023;25:euad169.
12Nidorf SM, Fiolet ATL, Mosterd A, et al. Colchicine in patients with chronic coronary disease. N Engl J Med. 2020;383:1838-1847.
13Tardif JC, Kouz S, Waters DD, et al. Efficacy and safety of low-dose colchicine after myocardial infarction. N Engl J Med. 2019;381:2497-2505.
It isthe world's largest gathering of cardiovascular professionals, disseminating ground-breaking science both onsite in Amsterdam and online – from 25 to 28 August. Explore the scientific programme. More information is available from the ESC Press Office at press@escardio.org.
About the European Society of Cardiology
The ESC brings together health care professionals from more than 150 countries, working to advance cardiovascular medicine and help people to live longer, healthier lives.