Combination Treatment Beneficial in Albuminuric CKD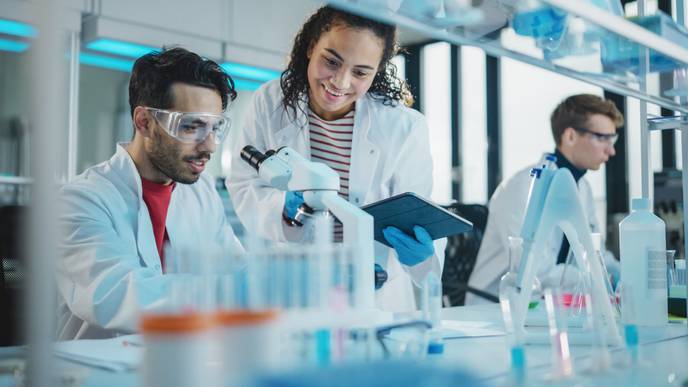 12/08/2022
TUESDAY, Nov. 29, 2022 (HealthDay News) — For patients with albuminuric chronic kidney disease (CKD) without diabetes, treatment with the combination of angiotensin-converting enzyme inhibitors/angiotensin receptor blockers and sodium-glucose cotransporter-2 (SGLT2) inhibitors increases kidney failure-free survival, according to a study published online Nov. 22 in the Clinical Journal of the American Society of Nephrology.
Priya Vart, Ph.D., from the University Medical Center Groningen in the Netherlands, and colleagues used trial-level estimates of the effect of angiotensin-converting enzyme inhibitors/angiotensin receptor blockers (ramipril/benazepril; 690 patients) and SGLT2 inhibitors (dapagliflozin; 1,398 patients) compared with placebo to derive the effect of combination therapy versus no treatment. Using this effect, the treatment effect of combination therapy was estimated for 697 patients with albuminuric CKD without diabetes from the Dapagliflozin and Prevention of Adverse Outcomes in Chronic Kidney Disease trial. The primary outcome was a composite of doubling of serum creatinine, kidney failure, or death.
The researchers found that for the primary end point, the aggregate estimated hazard ratio comparing combination therapy with no treatment was 0.35. The estimated survival free of the primary composite end point was 17.0 and 9.6 years with combination therapy and no treatment, respectively, for a 50-year-old patient followed until age 75 years, corresponding to a 7.4 year gain in event-free survival. The gain in event-free survival varied from 5.3 to 5.8 years when assuming lower adherence and less pronounced efficacy of combination therapy.
"Treatment benefit with the combination therapy remains considerable even in the presence of lower effect additivity, treatment adherence, and decline in treatment efficacy over time," the authors write.