Comparison of Levodopa vs Dopamine Agonists vs MOA-Bs in Patients with Early PD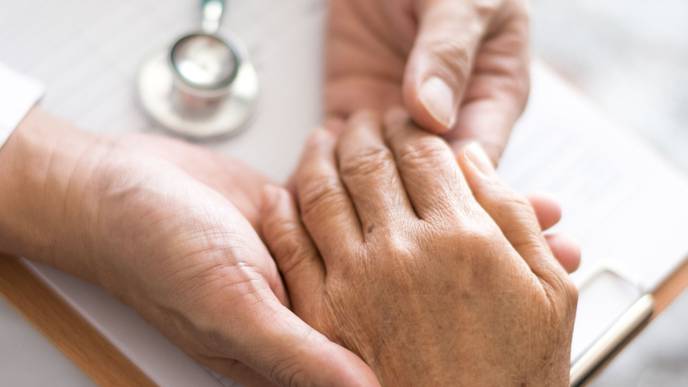 09/02/2023
Final results from the 15-year PD MED EARLY study demonstrated improved quality of life (QoL) scores for patients with early Parkinson disease (PD) initially treated with levodopa (LD) compared with LD-sparing therapies (dopamine agonists [DA] and inhibitors of type B monoamine oxidase [MOA-B]). These results were presented at the 2023 International Congress of Parkinson's Disease and Movement Disorders.
The pragmatic, open-label trial included 1593 participants newly diagnosed with PD who were randomly assigned (1:1:1) to either LD, DA, or MOA-B inhibitor treatment. Treatment efficacy was assessed using the mobility dimension on the patient-rated Parkinson's Disease Questionnaire (PDQ-39) QoL scale. Throughout the 15-year follow-up period, the LD treatment group averaged 2.4 points better on the PDQ-39 mobility score compared with LD-sparing therapy treatment groups (95% CI, 0.6 to 4.3; P=.01). The LD treatment group also had significantly better PDQ-39 activities of daily living (ADL), summary index, and EuroQol (EQ)-5D scores. Higher rates of dyskinesia were reported in the LD treatment group compared with those taking LD-sparing therapy (70% vs 63% at 15 years; P=.005). Additional analysis revealed a possible link between LD treatment and reduced rates of dementia ([HR: 0.84] 95% CI, 0.73 to 0.98). There were no differences found between DAs and MOA-B inhibitors in any of the rating scales assessed.
Although drug selection for newly diagnosed PD patients with functional disability remains controversial, this study provides evidence for the long-term effectiveness of LD treatment on QoL for individuals with early PD.