Diabetes Drug Improves Disability Scores in Patients with Early Parkinson Disease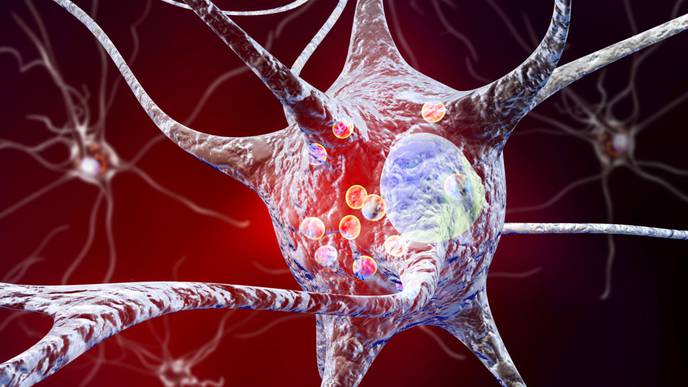 08/31/2023
Patients with early Parkinson disease (PD) treated with Adlyxin (lixisenatide; Sanofi, Bridgewater, NJ) as an adjunct to antiparkinsonian medications demonstrated significant improvements in PD impairment. Adlyxin is a glucagon-like peptide 1 receptor (GLP1-R) agonist approved to improve glycemic control in adults with type 2 diabetes which has been shown to have potential neuroprotective properties in preclinical PD models. Study results were presented at the 2023 International Congress of Parkinson's Disease and Movement Disorders.
The randomized phase 2 clinical trial (NCT03439943) included 156 participants from 21 centers of the national clinical research network in France (NS-Park/FCRIN) with early PD (<3 years since diagnosis) on stable symptomatic medications without motor complications. Participants received a subcutaneous injection of 20 µg Adlyxin (n=78) or placebo (n=78) once daily for 1 year. PD impairment scores were assessed using the Movement Disorder Society-Unified Parkinson's Disease Rating Scale part III (MDS-UPDRS III). MDS-UPDRS III scores increased significantly less in those taking Adlyxin after 12 months of treatment (0.0 [95%CI: -2 to 2]) compared with those on placebo (+3.0 [95%CI: 1 to 5] (P=.0068).
These results indicate the potential disease-modifying effects of Adlyxin for individuals with early PD. As Dr. Goetz, Professor of Neurological Sciences and Pharmacology at Rush University notes, "Larger international studies will definitively define this drug's place in our treatment portfolio, but disease-modifying therapies are a goal that would open the prospect of treating the underlying disease as well as ameliorating symptoms."