Hollings Head-&-Neck Team Leads Trial to Reduce Delays in Care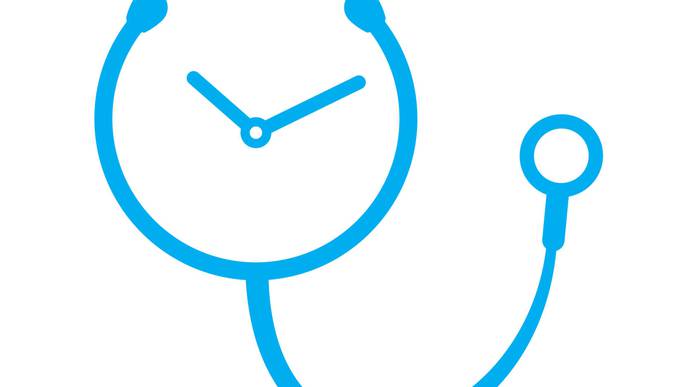 08/20/2023
Beginning radiation therapy on time is critical for people with head and neck cancer. Delays in starting radiation therapy after surgery are associated with worse outcomes – and yet half of patients across the country don't start radiation therapy when they should.
A multidisciplinary team at MUSC Hollings Cancer Center has spent the last five years bringing this issue to light. Now, the team, led by Evan Graboyes, M.D., has been awarded a $3.5 million grant to test an approach for reducing those delays, which should improve outcomes.

Called ENDURE, for Enhanced Navigation for Disparities and Untimely Radiation thErapy, the approach addresses the issue at three levels: organization, team and patient.
New benchmark
Reducing delays in moving to radiation from surgery has become a focus for cancer centers since November 2021, when the Commission on Cancer added a quality measure that grades centers on how many patients with head and neck squamous cell carcinoma begin radiation within six weeks of surgery. The commission accredits cancer programs, and this is the first time it's included a head and neck cancer benchmark in its quality measures.

The work of the Hollings team, which began when Hollings awarded Graboyes a K12 Paul Calabresi Career Development Award for Clinical Oncology in 2018, has been instrumental in providing the rationale for this new benchmark.

Since that first grant award to Graboyes, the team has published 10 peer-reviewed publications showing that the time to starting radiation is a key measure, and that delays are common across the board, as well as identifying which processes and organizational elements help to get radiation started on time.
ENDURE trial
Delays are common across the country, Graboyes said, and they happen in NCI-designated cancer centers, community hospitals and VA centers alike.

Graboyes has been running a 150-patient pilot randomized clinical trial evaluating whether an enhanced patient navigation system can reduce delays starting radiation therapy for patients with head and neck cancers who have surgery at MUSC Health. Although the final results of that trial likely won't be ready for publication until early next year, the preliminary data were promising enough for the National Cancer Institute to fund a multisite trial of ENDURE to confirm these promising findings. This new trial will evaluate the ENDURE intervention at Hollings, Siteman Cancer Center at Barnes-Jewish Hospital and Washington University School of Medicine, Duke Cancer Institute and the Michael E. DeBakey VA Medical Center in partnership with the Baylor College of Medicine.

"Patient navigation was appealing because it helps improve cancer care for everyone," said Graboyes, a head and neck cancer surgeon who is also director of the Survivorship and Cancer Outcomes Research Initiative at Hollings. "In addition, it's especially helpful in overcoming barriers to care that disproportionately burden medically vulnerable populations." Racial and ethnic minorities, people in rural areas, underinsured patients and those without a robust support system are all vulnerable to delays in care, he said.

Hollings radiation oncologist Bhisham Chera, M.D., who is part of the ENDURE team, has seen these delays firsthand.

The longer the delay, the greater the risk that the cancer returns, he said.
"After you remove the tumor that you can see, there are leftover cancer cells that the radiation is going to treat," he explained. "As you can imagine, if you give them a long holiday from treatment, they start rapidly reproducing and growing."

And that means he has to adjust his treatment plan to intensify the radiation, which in turn means more or worse side effects for the patient.

Graboyes and Chera said that delays happen as patients transition between teams.

Head and neck cancer care involves multiple teams of clinicians, including surgical, radiation and medical oncology teams, as well as dental, oral surgery, pathology and more. Frequently, these teams cross health system lines. In South Carolina, for example, patients may come to Hollings for surgery but receive radiation or chemotherapy at another facility closer to home.

"So it's a huge team of teams that needs to be coordinated," Graboyes said. "And the question is, 'Who is coordinating this team?' And the answer currently is no one, and that's why things are going the way they're going."
The ongoing clinical trial at Hollings used ENDURE, an enhanced patient navigation system, to help patients to overcome barriers to care, like lack of transportation, and to coordinate with the medical teams.

"The type of navigation that Evan is studying is not the same as what is happening across the country – and most cancer centers don't even have nurse navigators or don't have enough. So this goes not only above and beyond, it goes into a different dimension of navigation," Chera said.

The navigator in the pilot study, Jessica McCay, does an in-depth psychosocial evaluation and needs assessment and meets face to face with providers and the patients to coordinate care.

"If the patient is in the waiting room, she'll just show up and say, 'How are things going? Do you know about your appointments?'" Chera said.

"You think these things are simple, but these patients are overwhelmed going through intensive outpatient treatment."

For the ENDURE trial, each of the sites will be trained in implementing specific processes – for example, implementing referral tracking to make sure that patients continue on the correct treatment path if they are seen at multiple sites. Clinician discussions about expectations for radiation will be standardized.
In the pilot trial, for example, 74% of patients had a consultation with Radiation Oncology before they even had surgery, compared with only 31% of patients treated with current standard of care. Importantly, ENDURE also requires three one-on-one sessions between the patient navigator and the patient at critical junctures – before surgery, when being discharged from the hospital and at the first clinic visit after surgery.

Although the structure of ENDURE will be the same at each institution, each site has flexibility to decide who will do the work. The institution could hire a new patient navigator or could redirect an existing employee to implement the ENDURE method.

"One of the strategies to optimizing fit is to allow some adaptation to local context," Graboyes said. "I think each site will work out over time what's best for their local practice in a way that's intended to be sustainable."

Although not necessarily simple to implement, the simplicity of the idea is its beauty, Chera explained.

"When we think about improving cancer outcomes, we often think, 'What new drug can we add to radiation or surgery?' – but it's a super expensive drug. Or, 'Is there a different kind of radiation, a different type of radiation technique?' Or, 'Let's implement this new robotic surgery,'" Chera explained. "And sitting in front of us, we know that time to radiotherapy significantly affects outcomes, and we know that that's happening in almost 40% to 50% of the patients with head and neck cancer. So this intervention, though it's not sexy in the sense of 'it's a new immunotherapy; it's a new drug,' could be the most cost-effective thing to do."