Long-Term Data from Real-World CLARENCE Study Show Stable Disability Outcomes in Patients with Highly Active Relapsing MS Treated with Mavenclad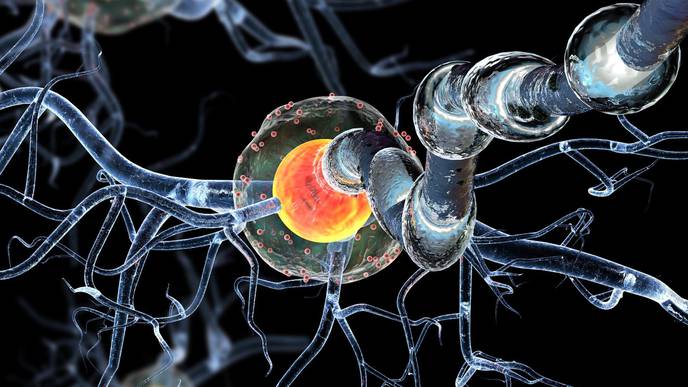 11/06/2023
After 5 years of follow-up, people with highly active relapsing multiple sclerosis (RMS) treated with Mavenclad (cladribine tablets; Merck, Darmstadt, Germany) showed high rates of treatment persistence and low rates of switching to other disease-modifying therapies (DMTs). These results from an updated analysis of the ongoing real-world CLARENCE study in England were presented at the 9th Joint meeting of the European and American Committees for Treatment and Research in Multiple Sclerosis (ECTRIMS-ACTRIMS). Mavenclad is a DMT that has been available in England since 2017 as a treatment for highly active relapsing MS.
Beginning in 2017, longitudinal data were anonymously collected for 2685 patients who were prescribed Mavenclad in England using the National Health System Blueteq high-cost drug database. Expanded disability status scale (EDSS) score and treatment history were recorded at treatment initiation, showing that 36.1% (n=969) of participants were treatment naïve, and the median EDSS score of the population was 2. Change in EDSS score, treatment switching, and persistence were evaluated for 5 years of follow-up until 2022, with the following observations recorded through descriptive analysis of longitudinal data:
1649 participants (61.4%) completed a full 2 years of Mavenclad treatment.
750 participants (27.9%) received the first dose with over 18 months of followup, with no treatment switching.
There was a persistence rate of 89.3%, with 286 participants (10.7%) discontinuing treatment before the second dose.
A total of 194 participants (7.2%) switched to another DMT, with 96 (3.6%) switching after 1 treatment course and 98 (3.6%) switching after receiving the full 2year treatment with Mavenclad.
There were 959 participants who had evaluable EDSS scores from both years of treatment with Mavenclad, and of them, 818 (85.3%) showed no change or a decrease in score, demonstrating high rates of stable disability. Overall, the findings from 5 years of follow-up from the CLARENCE study suggest that Mavenclad is effective in a real-world setting as a treatment for highly active RMS.
This study was sponsored by Merck, with authors from the Queen Scare MS Centre of the University College London and Merck Serono, Ltd.