Lupus Nephritis Flares Still Occur After Dialysis Initiation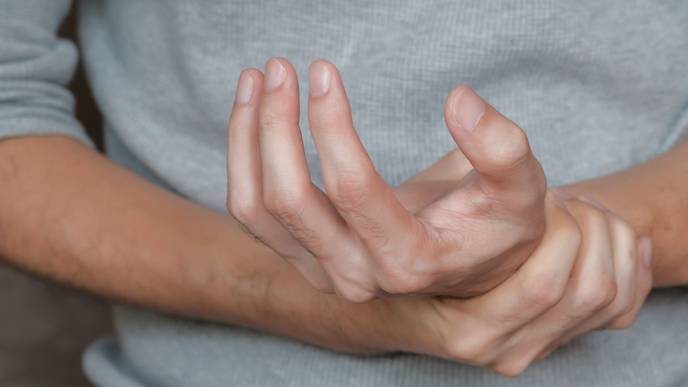 07/18/2023
Although dialysis initiation reduces the intensity of lupus nephritis treatment, flares still occur, mainly in the first year, investigators warn.
In the 2008-2011 REIN (Epidemiology and Information Network in Nephrology) registry, 137 patients with lupus nephritis initiated dialysis, mostly due to chronic kidney disease progression rather than flares. The proportion of patients who were off treatment was 67.7% at dialysis initiation and increased to 76.0% at 12 months and 83.4% at 36 months before stabilizing, Eric Daugas, MD, PhD, of hôpital Bichat in Paris, France, and colleagues reported in Rheumatology. Off-treatment was defined as use of 0-5 mg/d of corticosteroids with or without hydroxychloroquine but no other immunosuppressive therapy. Patients younger than 42 years were less likely than older patients to be well enough to go off treatment at any time point. Patients with lupus nephritis typically start dialysis at younger ages than patients with other causes of chronic kidney disease.
Lupus flares still occurred in this population regardless of age, with the highest rate during the first dialysis year, the investigators reported. At 12 months, 51.6% of patients had a non-severe lupus flare (defined as initiation of corticosteroids at a dosage greater than 5 mg/d or immunosuppressive therapy, but not requiring hospitalization) and 11.6% had a severe lupus flare (defined as requiring hospitalization). In addition, 42.2% and 23.7% of all patients were hospitalized for cardiovascular events and infections, respectively. By 12 months, 19.0% of patients had received a kidney transplant, whereas 4.8% had died.
"Given the low prevalence of lupus patients in dialysis centers compared to other renal diseases, hospitalization for lupus of a given patient will be a rare event for a nephrologist," Dr Daugas' team stated. "Yet, lupus flares may be potentially life threatening. Severe lupus flares continue to occur in the first year after [maintenance dialysis] initiation, and the follow-up of lupus patients by lupus specialists after [maintenance dialysis] initiation should be encouraged."
Reference
Gaillard F, Bachelet D, Couchoud C, et al. Lupus activity and outcomes in lupus patients undergoing maintenance dialysis. Rheumatology. Published online June 20, 2023. doi:10.1093/rheumatology/kead293
This article originally appeared on Renal and Urology News