Metformin Failure Common in Patients with Type 2 Diabetes with High HbA1c at Time of Diagnosis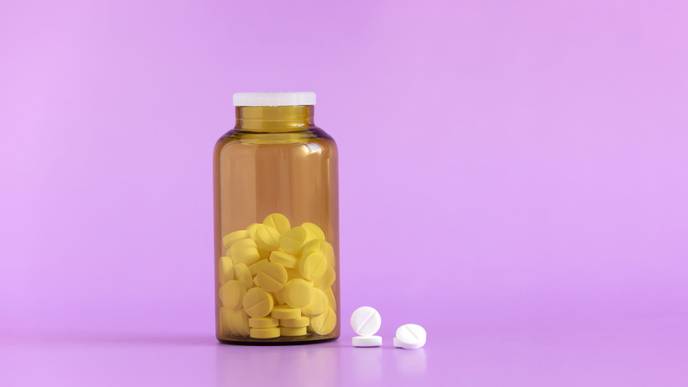 02/02/2023
USA: Metformin failure is widespread in patients with type 2 diabetes, specifically among those with high hemoglobin A1c (HbA1c) at the time of diagnosis, suggests an analysis of electronic health record (EHR) data for more than 22,000 patients initiating metformin at three US clinical sites.

The study, featured in the Journal of Clinical Endocrinology & Metabolism, found that over 30% of the study population experienced metformin failure, defined as either failure to achieve or maintain HbA1c less than 7% within 18 months or the use of additional glucose-lowering medications.
Other predictors for metformin failure included male sex, increasing age, and race/ethnicity. However, after the adjustment for other clinical risk factors, the latter ceased to be linked. "Our findings indicate that increased monitoring with earlier treatment intensification to achieve blood sugar control may be suitable in patients with clinical parameters described in the study," the researchers wrote.
Considering that metformin, the first-line drug for diabetes treatment, has a high failure rate, Suzette J Bielinski from Mayo Clinic in Rochester, MN, USA, and colleagues aimed to identify clinical and demographic factors available in the electronic health record that predict metformin failure.
For this purpose, the researchers identified a cohort of patients with at least one abnormal diabetes screening test that initiated metformin at three sites (Mississippi, Minnesota, and Arizona). They identified 22,047 metformin initiators (48% females).
Metformin failure was defined as either the lack of target hemoglobin A1c (<7%) within 18 months of index or at the start of dual therapy. Tree-based extreme gradient boosting (XGBoost) models were used to evaluate overall risk prediction performance and the relative contribution of individual factors using EHR data for the risk of metformin failure.
The researchers reported the following findings:
In the large, diverse population, a high rate of metformin failure (33%) was observed.
The XGBoost model that included baseline hemoglobin A1c, age, sex, and race/ethnicity corresponded to high discrimination performance (C-index of 0.731) for risk of metformin failure.
Baseline hemoglobin A1c corresponded to the most extensive feature performance with higher levels associated with metformin failure.· The addition of other clinical factors improved model performance.
"Baseline HbA1c was the strongest predictor of metformin failure, and additional factors substantially improved performance," the researchers wrote, "indicating that routinely available clinical data could be used to identify patients at high metformin failure risk who might benefit from closer monitoring and earlier treatment intensification."
These results question the ubiquitous metformin use as the first-line therapy and suggest a more individualized approach to optimize treatment. The study also demonstrated the feasibility of using electronic health data with a machine-learning approach to discover risk biomarkers.
Reference:
Suzette J Bielinski, Licy L Yanes Cardozo, Paul Y Takahashi, Nicholas B Larson, Alexandra Castillo, Alana Podwika, Eleanna De Filippis, Valentina Hernandez, Gouri J Mahajan, Crystal Gonzalez, Shubhangi, Paul A Decker, Jill M Killian, Janet E Olson, Jennifer L St. Sauver, Pankaj Shah, Adrian Vella, Euijung Ryu, Hongfang Liu, Gailen D Marshall, James R Cerhan, Davinder Singh, Richard L Summers, Predictors of Metformin Failure: Repurposing Electronic Health Record Data to Identify High-Risk Patients, The Journal of Clinical Endocrinology & Metabolism, 2023;, dgac759, https://doi.org/10.1210/clinem/dgac759