New Approach Assesses Frailty in Older Adults on a Continuum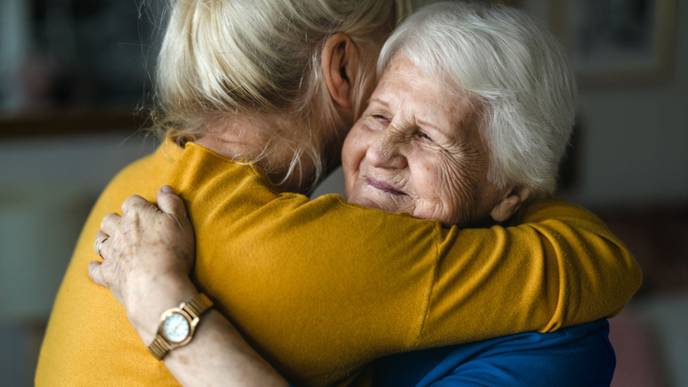 10/30/2023
---
---
New Approach Assesses Frailty in Older Adults on a Continuum
New Approach Assesses Frailty in Older Adults on a Continuum
As the population ages, it becomes increasingly important to accurately assess the health and well-being of older adults. One area of concern is frailty, which refers to a state of increased vulnerability to adverse health outcomes. Traditionally, frailty has been assessed using categorical scales, classifying individuals as either frail or non-frail. However, a new approach is emerging that assesses frailty on a continuum, providing a more nuanced understanding of an individual's health status.
The Continuum Model
The continuum model of frailty recognizes that frailty is not a binary concept but exists on a spectrum. It takes into account multiple dimensions of health, including physical, cognitive, and psychosocial factors. By considering these various aspects, the continuum model provides a more comprehensive assessment of an individual's overall frailty status.
Benefits of the Continuum Model
Assessing frailty on a continuum offers several advantages over the traditional categorical approach. Firstly, it allows for a more accurate representation of an individual's health status. By considering multiple dimensions, the continuum model captures the complexity of frailty and provides a more nuanced understanding of an individual's vulnerabilities.
Secondly, the continuum model enables healthcare professionals to identify individuals who may be at risk of transitioning from a non-frail to a frail state. This early identification can lead to targeted interventions and preventive measures to mitigate the progression of frailty and improve overall health outcomes.
Implementing the Continuum Model
Implementing the continuum model of frailty requires a comprehensive assessment that considers various dimensions of health. This may involve evaluating physical function, cognitive abilities, mental health, social support, and other relevant factors. Healthcare professionals can use standardized assessment tools and questionnaires to gather the necessary information.
Furthermore, the continuum model emphasizes the importance of ongoing monitoring and reassessment. Frailty is not a static condition, and an individual's frailty status can change over time. Regular evaluations can help track changes and inform appropriate interventions.
Conclusion
The new approach of assessing frailty in older adults on a continuum provides a more comprehensive and accurate understanding of an individual's health status. By considering multiple dimensions and recognizing frailty as a spectrum, healthcare professionals can better identify at-risk individuals and implement targeted interventions. This approach has the potential to improve the overall well-being and quality of life for older adults.
© Article Copyright 1999-2023
Life Technology™
.
---
---