New Evidence Explains How Warming-Up Enhances Muscle Performance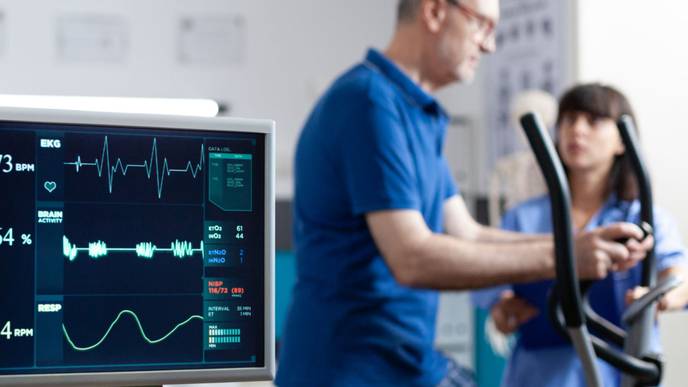 10/27/2023
---
---
New Evidence Explains How Warming-Up Enhances Muscle Performance
New Evidence Explains How Warming-Up Enhances Muscle Performance
Warming-up is a crucial part of any exercise routine, and new evidence suggests that it plays a significant role in enhancing muscle performance. While warming-up has long been recommended by fitness experts, the exact mechanisms behind its benefits have remained somewhat elusive. However, recent studies have shed light on the physiological changes that occur during a warm-up, providing a better understanding of its positive impact on muscle function.
The Importance of Warming-Up
Before delving into the new evidence, it's important to understand why warming-up is essential. A proper warm-up routine prepares the body for exercise by gradually increasing heart rate, blood flow, and body temperature. This process helps to loosen up muscles, joints, and tendons, reducing the risk of injury during physical activity.
New Findings on Muscle Performance
Recent research has shown that warming-up not only reduces the risk of injury but also enhances muscle performance. One study conducted by scientists at the University of California, Berkeley, found that a warm-up routine can improve muscle strength and power output by up to 20%.
During a warm-up, blood flow to the muscles increases, delivering oxygen and nutrients necessary for optimal performance. This increased blood flow also helps remove waste products, such as lactic acid, which can accumulate during exercise and contribute to muscle fatigue.
Furthermore, warming-up activates the nervous system, improving the coordination and responsiveness of muscles. This enhanced neural activation allows for more efficient muscle contractions, leading to improved overall performance.
Recommended Warm-Up Techniques
Based on the latest evidence, fitness experts recommend incorporating dynamic stretching exercises into your warm-up routine. Dynamic stretching involves moving through a full range of motion, engaging multiple muscle groups simultaneously. This type of stretching helps increase flexibility, improve joint mobility, and activate the muscles that will be used during the workout.
Additionally, light aerobic exercises like jogging or cycling can be included to gradually increase heart rate and body temperature. This combination of dynamic stretching and light aerobic activity has been shown to be particularly effective in preparing the body for exercise.
Conclusion
The new evidence on warming-up and its impact on muscle performance provides valuable insights for individuals looking to optimize their workouts. Incorporating a proper warm-up routine into your exercise regimen can not only reduce the risk of injury but also enhance muscle strength, power, and overall performance. Remember to consult with a fitness professional to tailor a warm-up routine that suits your specific needs and goals.
Stay safe, stay active, and enjoy the benefits of a well-executed warm-up!
© Article Copyright 1999-2023
Life Technology™
.
---
---