New Female Contraceptive Under Development: End-User Preferences Revealed in Web-Based Survey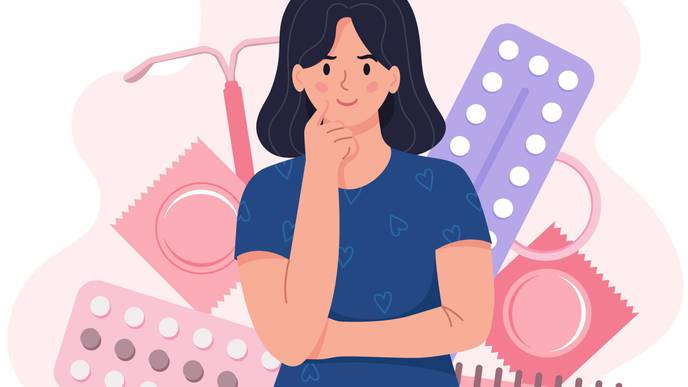 07/30/2023
In a recent study in Frontiers in Global Women's Health, researchers investigated prospective end-user preferences for an on-demand, non-hormonal female contraception that is presently under development.
Study: Women's preferences for a new contraceptive under development: an exploratory study. Image Credit: HelenaNechaeva/Shutterstock.com
Background
Contraceptive methods are essential for reproductive health; however, 30% of women in the United States who do not desire pregnancy were not using contraception at their last sexual encounter.
On-demand contraception methods, such as condoms, cervical caps, and spermicides, lack the attributes women value, such as efficacy, affordability, accessibility, female controllability, and fewer side effects.
Male condoms lack user-controlled attributes, while female-controlled options such as spermicides and female condoms face barriers to use, such as discomfort, interference with sex, and partner objection.
Women prefer concealable options, with lower chances of sexually transmitted infections (STIs), vaginal irritation, and other side effects. End-user involvement in developing new contraceptives is required to address these challenges.
About the study
In the present exploratory study, researchers investigated women's preferences for a non-hormonal on-demand contraceptive presently under development.
The study was conducted between August and September 2020, and participants were recruited using convenience sampling via an internet link on Amazon Mechanical Turk (MTurk).
Eligible individuals were aged between 18 and 44, cis-gender non-pregnant females who resided in the United States (US), spoke English, and had a prior barrier contraceptive use history. Respondents submitted basic reproductive history as well as demographic information.
Following a brief description of the potential contraceptive [to be inserted into the vagina before sexual intercourse, the contraception would begin as a fragile, fabric-like substance and then disintegrate to a gel-like substance which would safeguard from sexually transmitted diseases (STDs) and pregnancy and could be used without the partner knowing], respondents were asked about their interest in the proposed contraceptive and method preferences.
The respondents were questioned about their major purpose for using condoms, their history of sexually transmitted infections, and if their sexual partners had pushed them not to use contraception.
They were also asked about preferred characteristics, including the product size, the largest size of the product comfortable for use, the desired onset and duration of action, cost preferences, the significance of implementing the procedure without informing the spouse, expectance of product availability locations, and any potential concerns regarding product use.
Respondents were provided photographs of tampons, suppositories, contraceptive films, and spermicides and asked about their preferences for the various forms on a five-point scale. Random attention test questions were included with survey questions to verify survey results.
Enrollment was limited to individuals currently using a barrier method. It excluded individuals who had undergone surgical sterilization (hysterectomy or tubal ligation) at the halfway point of recruitment (250 individuals enrolled) to increase the sample of individuals who might be potential users of the proposed contraceptive.
Descriptive statistics were utilized to characterize participant responses to the proposed contraceptive technique's features and qualities and their confidence and possible concerns in utilizing the suggested new method.
Results
Out of 3,406 people who opened the survey, 825 (24%) were eligible, among whom 200 could not finish it, and 125 did not pass the attention tests, resulting in a sample population comprising 500 individuals (61%). Among the survey respondents, 74% were Whites, 84% were non-Hispanics, and 70% were aged 25 to 34.
Among the respondents, 48% reported contraceptive use in current times, 29% had an STD history, 42% had a history of unwanted pregnancy, 51% reported having been persuaded by their partners to refrain from contraceptive use, and 74% of survey respondents showed interest in the contraceptive proposed.
Most respondents wanted the contraceptive to be ≤two inches, rod-shaped, effective within five minutes, last ≥three to six hours, be able to be used without their partner being aware and cost below five dollars per use.
This was desired by more than 50% of the sampled population. Among the participants, 59% said using the method without the partners' knowledge was important. The most reported potential concerns were vaginal irritation (52%) and a lack of efficacy (46%), and 60% of respondents were confident of correct contraceptive usage.
Conclusions
The study findings showed that most respondents were interested in utilizing the proposed contraceptive. Respondents liked the barrier contraception method to be comparable in size and form to tampons and modest in cost when questioned about potential method characteristics.
Over half of those polled stated it was vital that the contraceptive could be used without their spouse knowing. This is a noteworthy finding considering that nearly 50% of those surveyed had a history of partner persuasion to avoid contraceptive use.
The most prevalent concerns expressed by respondents about using the recommended contraception were vaginal discomfort and a lack of efficacy.