New Study Highlights Potential Barriers to Health Equity in Pediatric Asthma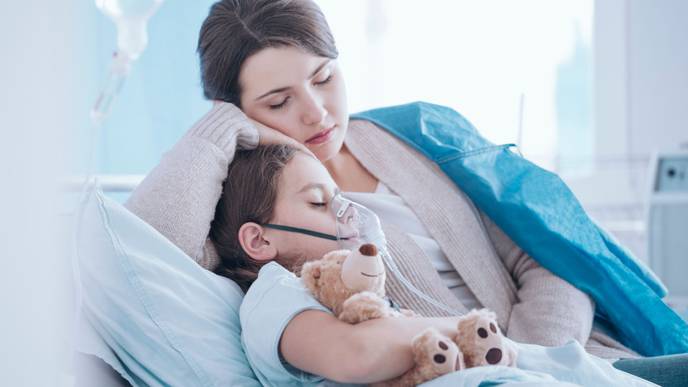 09/08/2023
Boston, MA — Residence in neighborhoods with higher opportunity or lower vulnerability in early life may be associated with a decreased risk of pediatric asthma, according to a new study led by researchers at the Harvard Pilgrim Health Care Institute.
"Asthma is one of the most prevalent chronic conditions in U.S. children with adverse implications for long-term health and socioeconomic outcomes," said lead author Izzuddin Aris, PhD, Assistant Professor of Population Medicine at the Harvard Pilgrim Health Care Institute and Harvard Medical School.
The study, "Associations of Neighborhood Opportunity and Vulnerability with Incident Asthma Among U.S. Children in the ECHO cohorts," will be published August 28, 2023 in JAMA Pediatrics.
The physical and social attributes of neighborhoods where children reside is increasingly recognized as an important determinant of health across the lifecourse. Compared with adults, children may be particularly vulnerable to adverse neighborhood conditions with consequences for lifelong health. The extent to which physical and social attributes of neighborhoods play a role in childhood asthma—especially at different developmentally vulnerable periods during early life—remains understudied.
Prior studies have been limited by lack of geographical diversity and the use of neighborhood indices that represent only specific aspects of socioeconomic disadvantage.
The study team addressed these research gaps by examining novel neighborhood indices and using a geographically diverse cohort of over 10,000 children from 46 birth cohorts across the U.S. participating in the Environmental influences on Child Health Outcomes (ECHO) program. They examined both positive and negative attributes of neighborhood conditions and residential data to investigate associations of neighborhood opportunity and social vulnerability at birth, infancy, and early childhood with asthma incidence.
Study researchers found that residence in neighborhoods with high and very high (vs. very low) opportunities at birth, infancy, or early childhood was associated with lower subsequent asthma incidence, independent of sociodemographic characteristics, parental asthma history, and parity. These associations appeared to be driven by the health and environmental and the social and economic domains of the neighborhood index.
"Neighborhood indices, such as the ones used in this study, could be used to identify children at high risk of developing asthma," said Dr. Aris. "We can't overlook this critical opportunity to inform place-based initiatives or policies to reduce neighborhood barriers and improve access to health and environmental or social and economic resources and, in turn, provide families with optimal environments needed to support their children's well-being."
About
The Harvard Pilgrim Health Care Institute's Department of Population Medicine is a unique collaboration between Harvard Pilgrim Health Care and Harvard Medical School. Created in 1992, it is the first appointing medical school department in the United States based in a health plan. The Institute focuses on improving health care delivery and population health through innovative research and education, in partnership with health plans, delivery systems, and public health agencies. Point32Health is the parent company of Harvard Pilgrim Health Care and Tufts Health Plan.
Launched in 2016, the Environmental influences on Child Health Outcomes (ECHO) Program is a research program in the Office of the Director at the NIH with the mission to enhance the health of children for generations to come. The program consists of two major components, including 69 existing and ongoing observational study cohorts and a pediatric clinical trials network. Research conducted through ECHO focuses on five key pediatric outcomes that have a high public health impact: pre-, peri- and postnatal outcomes; upper and lower airway health; obesity; neurodevelopment; and positive health, such as happiness and a sense of well-being.
---
---
Method of Research
Data/statistical analysis
Subject of Research
People
Article Title
Neighborhood Opportunity and Vulnerability and Incident Asthma Among Children
Article Publication Date
28-Aug-2023
Disclaimer: AAAS and EurekAlert! are not responsible for the accuracy of news releases posted to EurekAlert! by contributing institutions or for the use of any information through the EurekAlert system.