Novel Proteomics Study Shows New Evidence of Association between NfL and MS Progression along with 11 CSF Proteins Associated with Long-Term MS Disability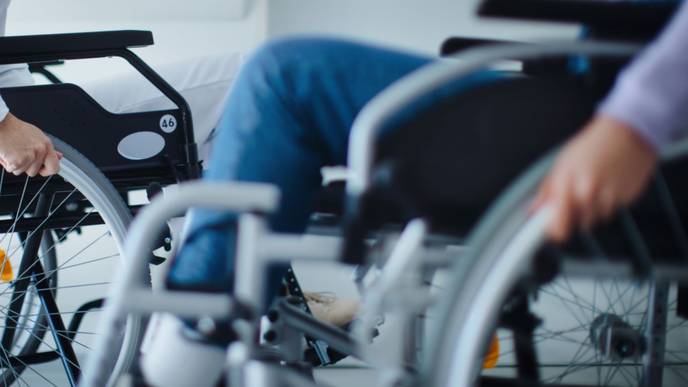 11/14/2023
Analysis from a proteomics study published in Nature Communications revealed that neurofilament light chain (NfL) was the most powerful predictor of multiple sclerosis (MS) activity and a combination of 11 cerebrospinal fluid (CSF) proteins was useful in predicting long-term MS disability. This represents the first reported study in MS using proximity extension assay (PEA) technology in combination with next-generation sequencing.
The study included 143 participants with a diagnosis of clinically isolated syndrome (CIS), relapsing remitting multiple sclerosis (RRMS), or MS and 43 healthy control (HC) participants from Linköping University Hospital and Karolinska University Hospital in Sweden. Peripheral plasma and CSF samples were collected at baseline from all participants, while the participants with CIS, RRMS, or MS (people with MS [pwMS]) underwent clinical evaluation, including assessment of Expanded Disability Status Scale (EDSS) scores and MRI scans at baseline and over the course of an average 6 years of follow-up. Researchers applied the proximity extension assay (PEA), an advanced, large-scale proteomics technique, in combination with next-generation sequencing to investigate 1463 distinct proteins as potential biomarkers for MS disease progression. To assess EDSS score as a factor of age at different lengths of follow-up time, researchers utilized a normalized age-related MS score (nARMSS).
Of the 1463 proteins assessed in the study, a combination of 11 CSF proteins were shown to accurately predict long-term MS disability, including: chemokine ligand 13 (CXCL13), lymphotoxin alpha (LTA), ficolin-2 (FCN2), intercellular adhesion molecule 3 (ICAM3), T-lymphocyte surface antigen Ly-9 (LY9), surface antigen CD319 (SLAMF7), thymidine phosphorylase (TYMP), chitinase-3-like protein 1 (CHI3L1), FYN binding protein 1 (FYB1), tumor necrosis factor receptor superfamily member 1B (TNFRSF1B), and NfL.
In plasma, only NfL was shown to predict long-term disability via nARMSS, with moderate accuracy. CSF NfL was shown to be highly accurate in predicting both short-term disease activity and long-term disability, with low levels of CSF NfL being the best predictor that patients would experience no MS activity in the next 2 years.