OHSU Leads Research on Health Disparities in Autism Care, Other Early Childhood Communication Disorders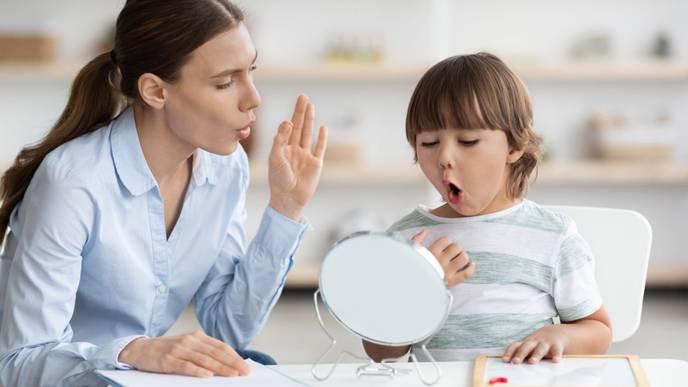 12/16/2022
Researchers at Oregon Health & Science University are leading two studies to address health disparities and improve outcomes for children with early childhood communication disorders by increasing equitable access to care.
Communication disorders — including primary speech and language disorders, autism spectrum disorder and hearing impairment — are the most common disabilities in early childhood, affecting 1 in 5 children before age 6. Early identification and treatment of these disorders improves social, emotional, behavioral and academic outcomes, and reduces educational, criminal justice and health care costs. However, many children with communication disorders are not diagnosed or treated until long after their first symptoms arise.
Children of color, in particular, face significant disparities in timely and sufficient access to early care for communication disorders. OHSU's research, supported by $1.5 million in NIH funding, aims to understand how macro-level factors — such as structural racism and discrimination or limited English proficiency — can limit opportunities and resources for marginalized populations.
"Despite the large frequency of childhood communication disorders, children of color continue to be overlooked and underserved. Additionally, factors such as poverty, geography or language barriers can exacerbate these disparities," said Katharine E. Zuckerman, M.D., M.P.H., associate professor of pediatrics in the OHSU School of Medicine and the lead researcher of both studies. "Our efforts are an important step to closing these gaps and ensuring all children can receive appropriate diagnosis and treatment of communication disorders, allowing them greater opportunities for success in their young lives."
The first study will leverage a mixed-methods model to develop a comprehensive, multi-state analysis of the sources of structural racism and discrimination in early communication disorder care. The study will take place in five states — Oregon, Minnesota, Indiana, Florida and Arizona — and involve more than 100,000 children with communication disorders. Researchers will engage stakeholders, including parents and primary care physicians, to detect and understand these disparities and develop feasible, evidence-driven practice and policy recommendations.
The second study will work with eight health systems across the country, including OHSU Health, to employ a multi-site, multi-lingual parent-reported survey of families whose child lives with autism spectrum disorder, in order to understand the disparities among families with limited English proficiency. The survey findings will be applied to real world practices and used to guide analysis of future studies on autism, impacting key interventions ranging from treatment development to policy initiatives.
Representation is a core value of this work, Zuckerman said. Her diverse team includes trainees and research assistants from many cultural backgrounds — many of whom with firsthand experience in the communities with whom they work.
Zuckerman hopes this research will even the playing field for all children and families, improving both health outcomes and overall quality of life. "We should aim to meet the needs of all populations," she said. "It's crucial that early intervention efforts are inclusive of all families and their needs, no matter what socioeconomic barriers they may face."
Assessing Structural Disparities for Children with Early Communication Disorders (NIH/NIDCD R01DC020402, FY22: $717,005)
Validating Measures and Unpacking Differences in Service Use for Diverse Children with Autism (NIH/NIMH R01MH128275, FY22: $717,005)