Open-Label Extension Trial Finds Subcutaneous Vyvgart Hytrulo Safe and Effective Long-Term as Treatment for Generalized Myasthenia Gravis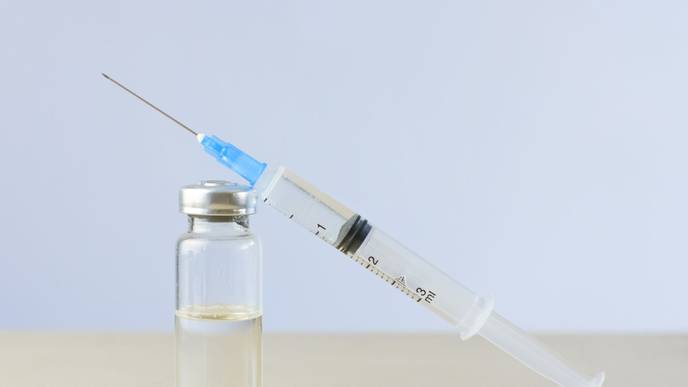 11/14/2023
The subcutaneous administration of multiple cycles of Vyvgart Hytrulo (efgartigimod alfa and hyaluronidase-qvfc; Argenx SE, Amsterdam, Netherlands) was shown to be tolerable and efficacious as a treatment for generalized myasthenia gravis (gMG), according to interim data from the ADAPT-SC+ (NCT04818671) open label extension (OLE) study. The results were presented at the 2023 American Association of Neuromuscular and Electrodiagnostic Medicine (AANEM) meeting. In 2023, Vyvgart Hytrulo was approved by the Food and Drug Administration (FDA) to treat adults with gMG who test positive for anti-acetylcholine receptor (AChR) antibodies based on favorable data from the phase 3 ADAPT-SC clinical trial (NCT04735432).
Analysis of the results from ADAPT-SC demonstrated that Vyvgart Hytrulo provided noninferior reduction in total human immunoglobulin (IgG) levels when compared with intravenously administered Vyvgart (efgartigimod alfa-fcab, Argenx SE, Amsterdam, Netherlands). In the ADAPT-SC+ OLE, 164 participants received at least 1 1000 mg dose of Vyvgart Hytrulo provided in cycles of 4 weekly injections, with an average of approximately 3 treatment cycles over a mean study duration of 170 days (72 patient-years).
As in ADAPT-SC, Myasthenia Gravis Activities of Daily Living (MG-ADL) scores were used to evaluate clinical efficacy, with a mean score improvement of -4.0 (standard error: .25) at week 4 in cycle 1, compared to baseline. There were further improvements in subsequent cycles, with results consistent with those from the earlier phase 3 ADAPT (NCT03669588) clinical trial and its OLE, ADAPT+ (NCT03770403), which assessed intravenous formulations of Vyvgart as a treatment for gMG.
Adverse events from ADAPT-SC+ were mild or moderate, and the most common were erythema (25.6%), headache (15.2%), and COVID-19 (11.6%). Injection site reactions were also mild or moderate, did not lead to treatment discontinuation, and showed a decrease in incidence with subsequent cycles.