Physical Activity May Lower Risk of Developing Diabetes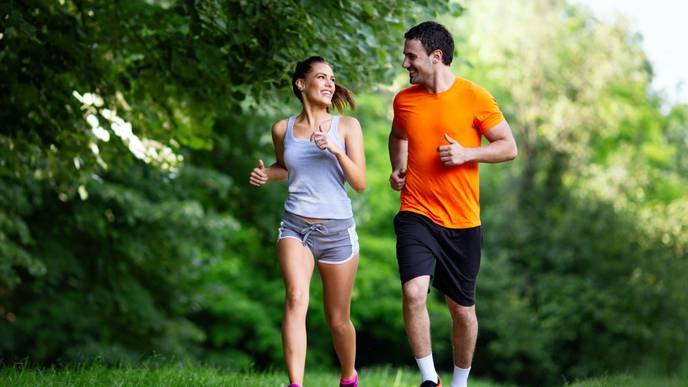 01/20/2023
USA: According to a study published in The Journal of Clinical Endocrinology & Metabolism, doing physical exercises in greater intensity reduces the risk of type 2 diabetes mellitus (T2DM).

Some studies in the literature have highly pointed to the relationship between physical activity and incident T2DM, and these studies have relied primarily on questionnaires at a single time point.
Andrew S Perry from the Vanderbilt Translational and Clinical Cardiovascular Research Center and colleagues used data from wearable devices linked to electronic health records to investigate, "What is the relationship between physical activity and incident T2DM?" The researchers evaluated for effect modification with age, sex, body mass index (BMI), and sedentary time using multiplicative interaction terms.

The study summary is given as follows:
The data was used from personal Fitbit devices.
There were 5677 participants with a median age of 51 years in the All of Us Research Program.
There were 74% female and 89% White among the participants.
Ninety-seven participants constituting 2%, had incident T2DM over 3.8 years of median follow-up (2010 – 2021).
The hazard of T2DM was reduced by 44 % in those participants with a daily step count of 10700 compared with those with a daily step count of 6000.
The predicted cumulative incidence of type 2 diabetes at five years based on a daily step count of 13,245 steps and 4301 steps per day was 0.8% and 2.3 %, respectively.
The median step daily count was 7924 steps across all monthly averages.
The median fairly active and median very active physical activity was 15.96 minutes and 16.06 minutes, respectively.
No evidence for effect modification by age, sex, BMI, or sedentary time was reported by the researchers.
To conclude, greater time spent in physical activity lowers the risk of T2DM.

Further reading:
Andrew S Perry, Jeffrey S Annis, Hiral Master, Matthew Nayor, Andrew Hughes, Aymone Kouame, Karthik Natarajan, Kayla Marginean, Venkatesh Murthy, Dan M Roden, Paul A Harris, Ravi Shah, Evan L Brittain, Association of Longitudinal Activity Measures and Diabetes Risk: An Analysis From the National Institutes of Health All of Us Research Program, The Journal of Clinical Endocrinology & Metabolism, 2022; dgac695, https://doi.org/10.1210/clinem/dgac695