Risankizumab Met Co-Primary Endpoints in Patients with Moderate Plaque Psoriasis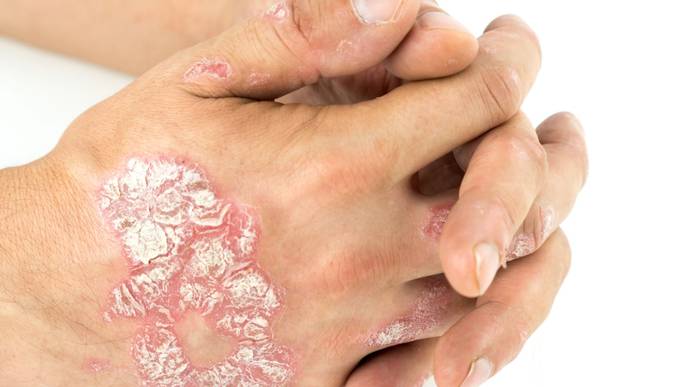 07/27/2023
In an open-label, multicenter, efficacy assessor-blinded study, risankizumab met co-primary and secondary endpoints in adult patients with moderate plaque psoriasis.1 AbbVie announced that results from the head-to-head phase 4 IMMpulse study comparing risankizumab (Skyrizi) to apremilast (Otezla) were published in the British Journal of Dermatology.
At week 16, 55.9% of patients treated with risankizumab had achieved Psoriasis Area and Severity Index (PASI) 90 compared to 5.1% of patients given apremilast (P < .001). Also at week 16, 75.4% of patients treated with risankizumab reached Static Physician's Global Assessment (sPGA) 0/1 versus 5.1% of those treated with apremilast (P < .001), achieving both primary endpoints of the study.
Significantly more patients treated with risankizumab (84.7%) achieved the ranked secondary endpoint of PASI 75 at week 16 than patients given apremilast (18.8%).
After 16 weeks of treatment, patients who were PASI 75 non-responders with apremilast were re-randomized to either risankizumab or to continue apremilast. When evaluated at 52 weeks, a significantly higher number of patients treated with risankizumab (72.3%) reached the period B primary endpoint of PASI 90 compared to those who continued with apremilast (2.6%, P < .001).
After 52 weeks of continuous treatment, a significantly higher number of patients given risankizumab achieved PASI 90 (73.7%) or PASI 100 (63.6%) versus those treated with apremilast (4.5%, 2.7%, respectively).
"Risankizumab has been shown to be safe and highly effective in moderate to severe patients. Our patients with moderate psoriasis have a significant impact on their quality of life and need well studied options," lead study investigator, Linda Stein Gold, MD, director of clinical research, department of dermatology at Henry Ford Health System told Dermatology Times®. She added, "I think that it is important to offer patients the best options early in their treatment and not delay the more effective treatment options."
Patients treated with risankizumab reported greater satisfaction with effectiveness than those with apremilast on the Treatment Satisfaction Questionnaire for Medication version 9 (TSQM-9)at week 16, 80.6% versus 46.9%, respectively. Satisfaction with convenience and global satisfaction were also higher among patients receiving risankizumab than those treated with apremilast.
Risankizumab "is an interleukin-23 (IL-23) inhibitor that selectively blocks IL-23 by binding to its p19 subunit."1 AbbVie and Boehringer Ingelheim are collaborating on the development of risankizumab. Results of the phase 3 study were presented in March at the American Academy of Dermatology Annual Meeting in New Orleans, Louisiana.
Reference
SKYRIZI® (risankizumab) achieved superiority versus apremilast for co-primary endpoints among adult patients with moderate plaque psoriasis in phase 4 head-to-head study. News release. AbbVie. July 26, 2023. Accessed July 26, 2023. https://news.abbvie.com/news/press-releases/skyrizi-risankizumab-achieved-superiority-versus-apremilast-for-co-primary-endpoints-among-adult-patients-with-moderate-plaque-psoriasis-in-phase-4-head-to-head-study.htm?view_id=15808