Sports-Related Sudden Cardiac Arrest Uncommon in Older Adults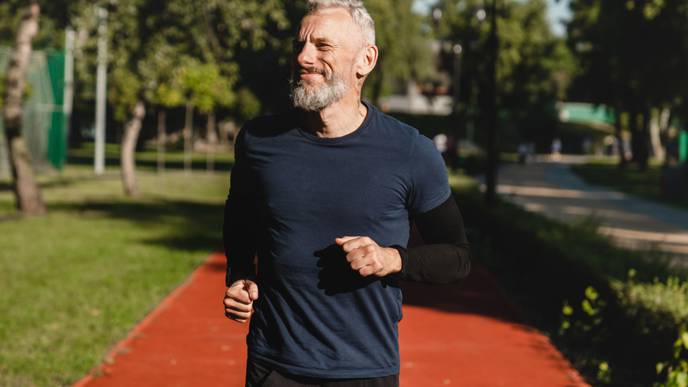 02/09/2023
THURSDAY, Feb. 2, 2023 (HealthDay News) -- Sports-related sudden cardiac arrest (SrSCA) is rare in older adults, according to a study published online Jan. 18 in JACC: Clinical Electrophysiology.
Lauri Holmstrom, M.D., Ph.D., from the Cedars-Sinai Health System in Los Angeles, and colleagues determined rates of out-of-hospital SCAs for older adults in Portland, Oregon (2002 to 2017) and Ventura County, California (2015 to 2021). Then, researchers analyzed medical records for 47 people with SrSCA and 3,162 for people with non-SrSCA.
The researchers found that of 4,078 SCAs in older adults (aged 65 years or older), 77 were SrSCA (1.9 percent; 91 percent men). The crude annual SrSCA incidence was 3.29 per 100,000 in Portland and 2.10 per 100,000 in Ventura. Cycling, gym activity, and running were the most common activities associated with SrSCA. There was a lower burden of cardiovascular risk factors as well as comorbidities for SrSCA cases versus non-SrSCA. Using conservative estimates of community residents aged 65 years or older who participate in sports activity, the SrSCA incidence was 28.9 per 100,000 sport-participation years in Portland and 18.4 per 100,000 sport-participation years in Ventura. There were no significant differences seen in survival to hospital discharge rate for SrSCA versus non-SrSCA in an adjusted analysis.
"These results suggest that the risk of SrSCA is low, and probably outweighed by the high benefit of exercise," the authors write.