Subcutaneous Leqembi Formulation Clears More Amyloid Plaque Than IV Formulation According to Clarity AD OLE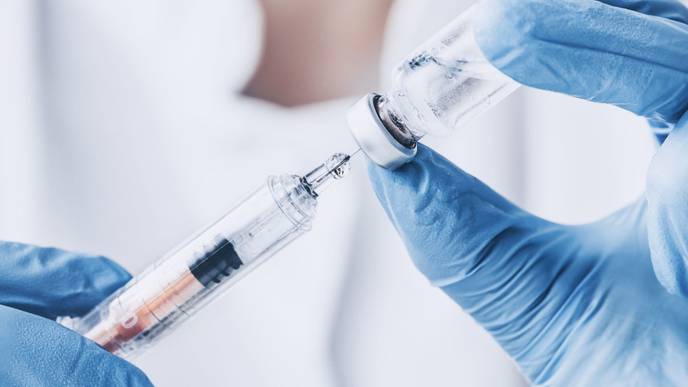 10/30/2023
Weekly administration of a subcutaneous (SC) formulation of Leqembi (lecanemab-irmb; Eisai, Tokyo, Japan; Biogen, Cambridge, MA) showed 14% more amyloid plaque removal than biweekly intravenous (IV) Leqembi treatment, according to interim data from a preliminary analysis. The data analyzed was from the open-label extension (OLE) of the phase 3 Clarity AD clinical trial (NCT03887455), and results were presented at the 16th annual Clinical Trials on Alzheimer's Disease (CTAD) conference.
The Clarity AD OLE included 394 participants with mild cognitive impairment or mild dementia due to AD. Seventy-two of these participants were treatment naïve to Leqembi and received the SC formulation, while 322 had received the IV formulation during the Clarity AD core study and transitioned to the SC formulation for the OLE, either via autoinjector (n=257) or SC vial (n=65).
After 6 months, amyloid plaque removal was assessed by amyloid PET, showing a 14% greater reduction in amyloid associated with SC administration compared with IV administration.
As a pharmacokinetic endpoint, the area under the curve (AUC) for weekly SC Leqembi administration was 11% higher than that of the biweekly IV formulation, providing insight for potential future dosing of SC Leqembi.
SC administration of Leqembi was associated with a low rate of injection-site reactions (8.1%).
Incidence of ARIA-E was generally consistent for both formulations, though no exact comparison could be made due to the small sample size of newly treated participants.
According to a statement issued by Eisai, AUC of steady-state exposure (AUCss) may be a better predictor of ARIA-E for SC Leqembi, whereas maximum exposure (Cmax) is the strongest predictor for the IV formulation.
The company intends to submit a Biologics License Application (BLA) to the Food and Drug Administration (FDA) in 2024 for the SC formulation of Leqembi.